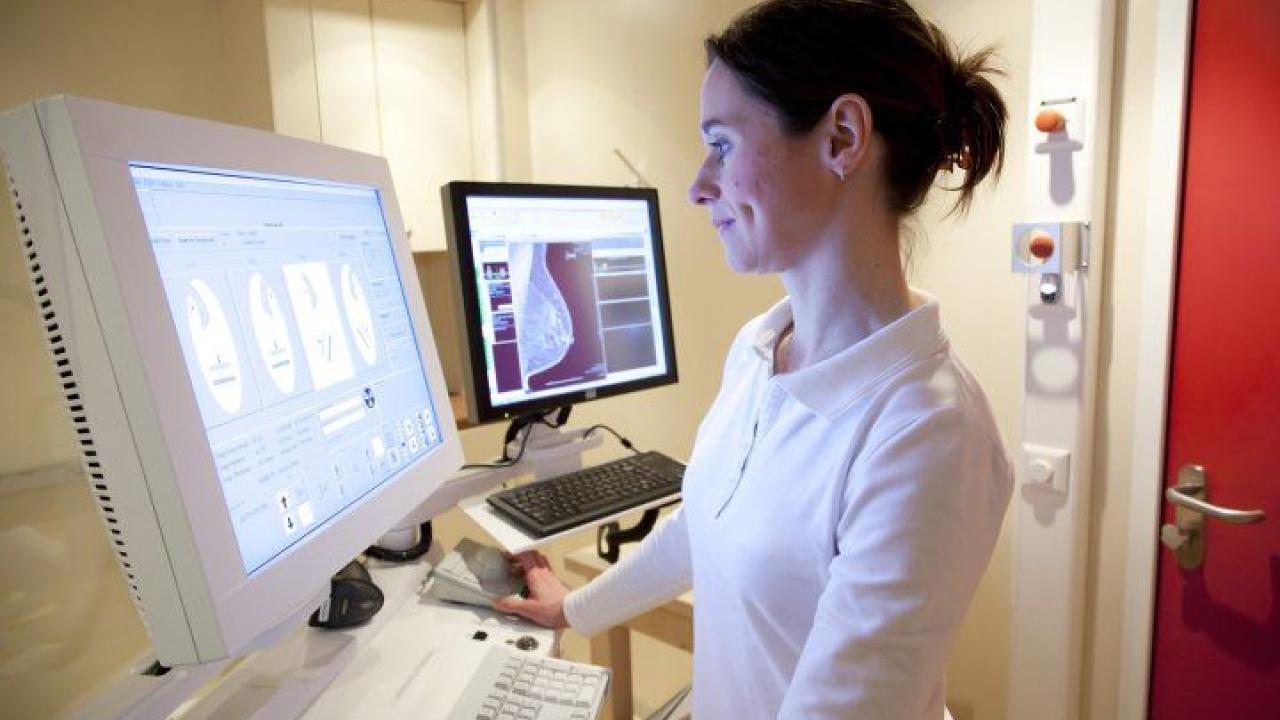 For many women, breast cancer screening with a 3-D imaging technique called digital breast tomosynthesis (DBT) may not offer advantages over digital mammography, but for some it may reduce the chance of an advanced cancer diagnosis, according to a new study published June 14 in Journal of the American Medical Association (JAMA).
The Food and Drug Administration first approved marketing of DBT equipment in 2011, and now tomosynthesis is available at most breast screening centers. In comparison to a standard digital mammogram, in which low-dose X-rays are used to obtain images of the breast from the front and side, tomosynthesis is used to obtain X-rays of the breast from many angles to assemble 3-D images.
Researchers who conducted the new study of 504,427 women, ages 40 to 79, found that those with the densest breasts and higher-than-average breast cancer risk benefited most from DBT.
"A small percentage of women – 3.6% in our study – clearly benefit from DBT with respect to reducing the rate of advanced breast cancer diagnosis," said Karla Kerlikowske, MD, a professor of Medicine and Epidemiology and Biostatistics at UC San Francisco and the first author of the JAMA study.
Advantages for Specific Risk Profiles
Advanced breast cancers are tumors that are large and/or have spread to lymph nodes. They require surgery and systemic treatment, and detecting breast cancers through screening before they become advanced may avert deaths from breast cancer.
The study authors found that DBT had additional advantages for women with other specific risk profiles. The researchers used data from the Breast Cancer Surveillance Consortium (BCSC) to compare screening outcomes for the women, who for analysis were grouped into cancer risk categories using the BCSC risk-assessment tool and breast density measurements made during screening.
Read more at UCSF.edu