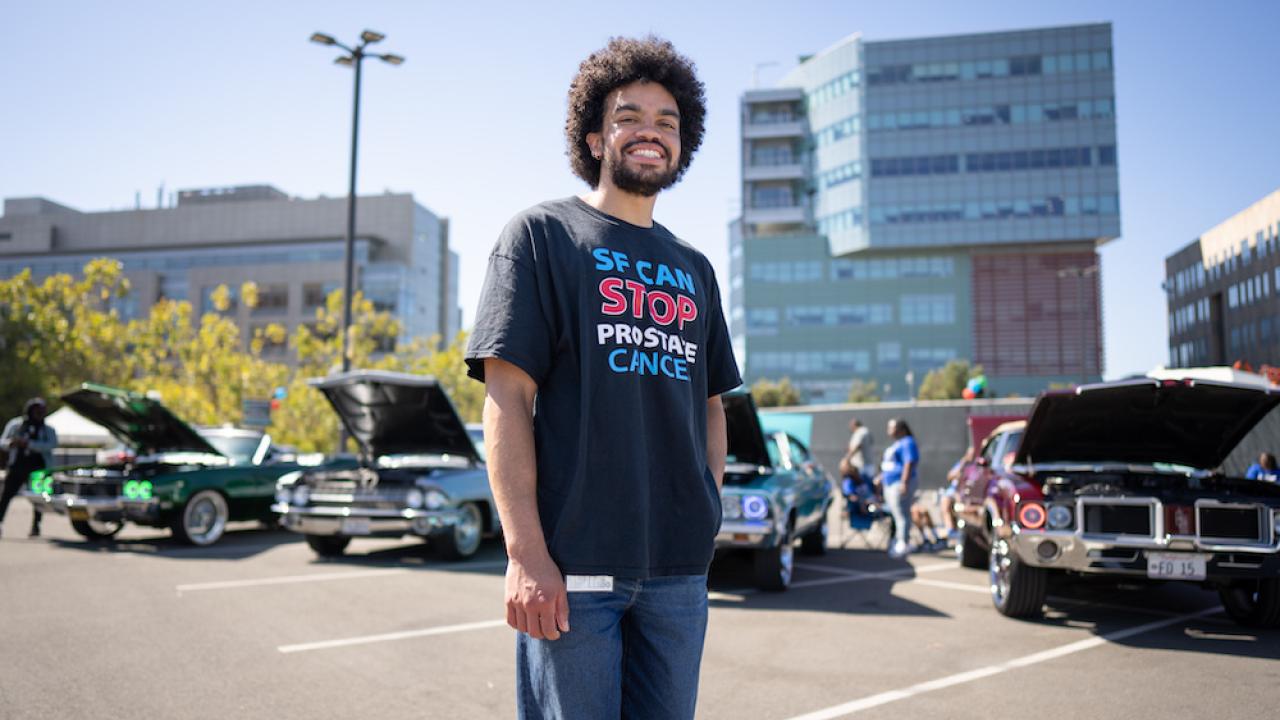 On September 24th, the Prostate Cancer Action Network (PCAN) of the San Francisco Cancer Initiative (SFCAN) hosted a Blue-Ribbon Car Show at the UCSF Mission Bay campus to raise awareness about the risk of prostate cancer in the African American community.
As part of SFCAN's commitment to reduce the burden of cancer, the event aimed to bring easy access to prostate cancer blood testing in a community setting to raise awareness about addressing prostate cancer early. "It was great to see how many people came out, and to hear from those whose lives were impacted by these events," said Dr. Sam Washington, urologic oncologist at UCSF and member of PCAN.
Image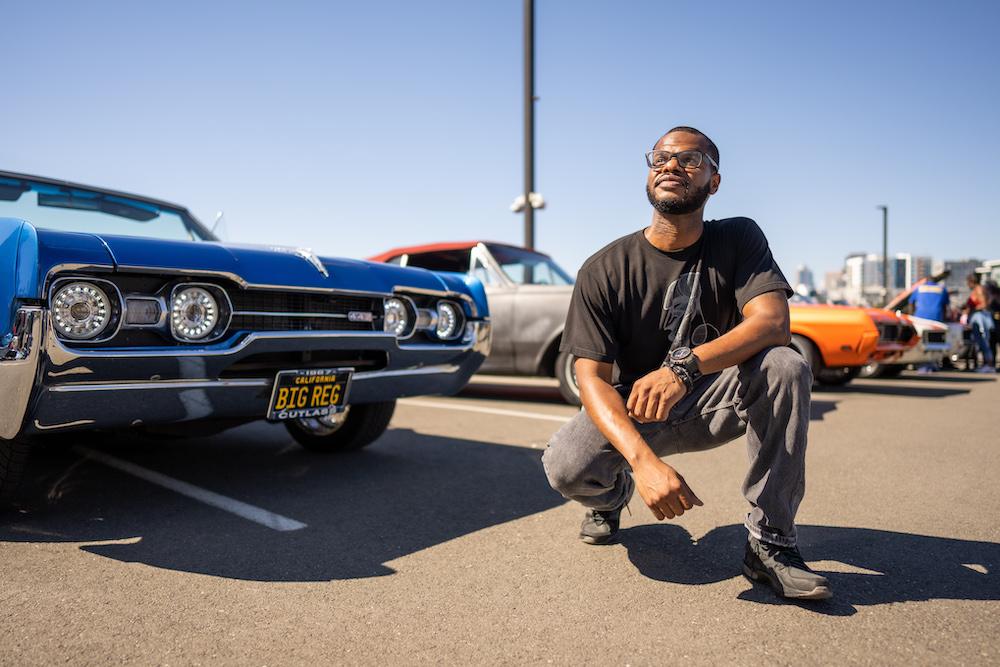 Image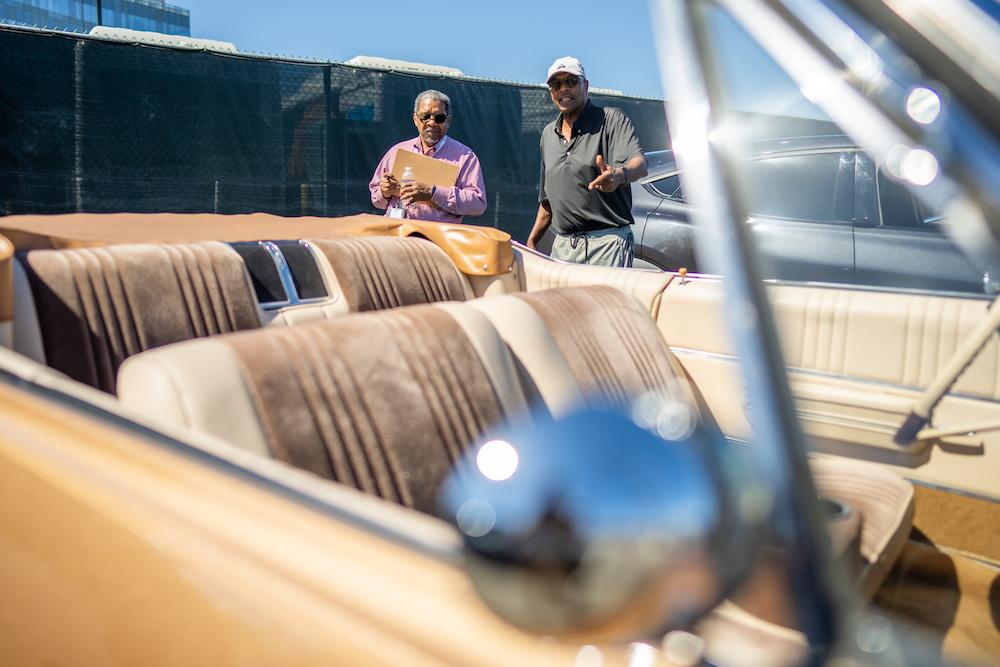 Image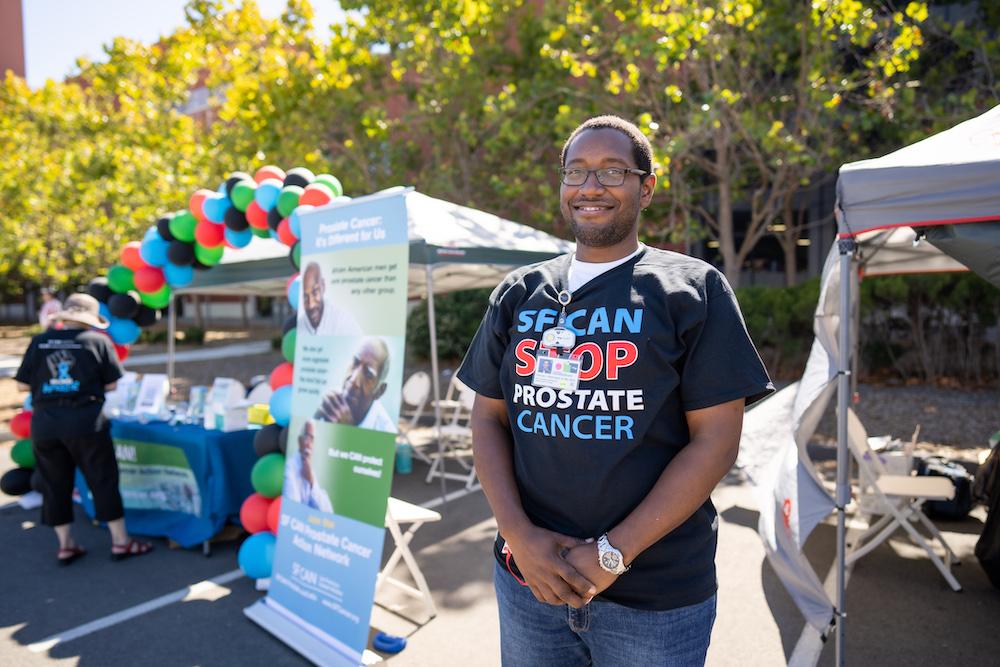 "Many people are terrified of finding cancer and do not intentionally take steps to do that - even though it may be lifesaving thanks to earlier detection. For others, complex lives preclude proactively pursuing preventive health, " said Rena Pasick, MD, professor emerita of the Department of Medicine at UCSF, and PCAN co-leader. "As community-engaged health advocates, we endeavor to weave cancer screening into the existing fabric of people's lives.  That can mean offering health services in the context of valued leisure pursuits or bringing services to the people where they already gather."
The judges of the twenty-three cars entered in the show included UCSF School of Medicine Dean Talmadge King, MD (below left), and Alan Ashworth, PhD, FRS (below right), president of the UCSF Helen Diller Family Comprehensive Cancer Center.
Image
Image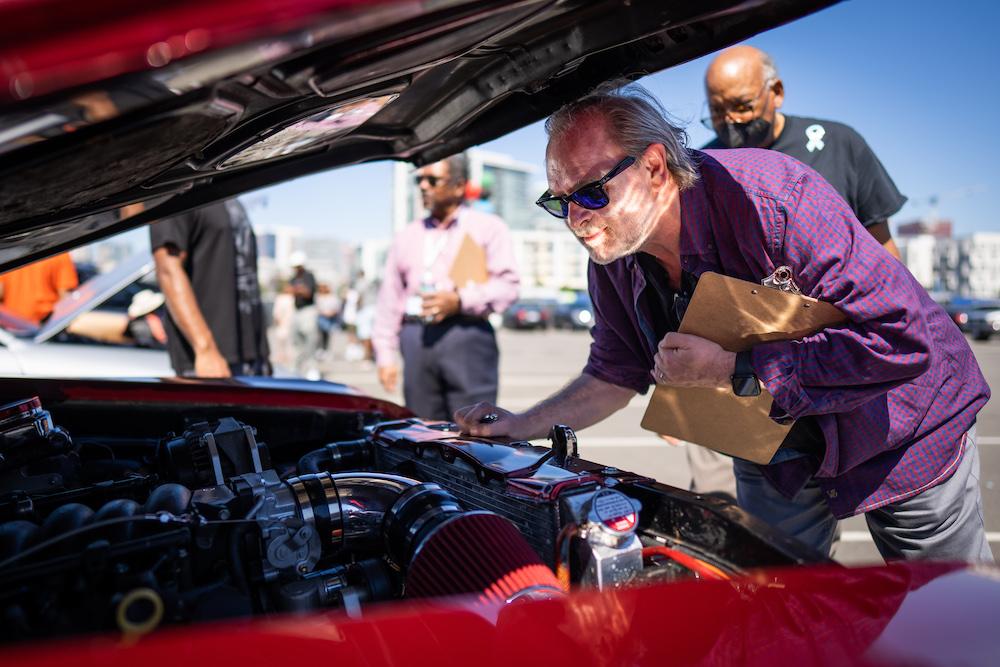 Image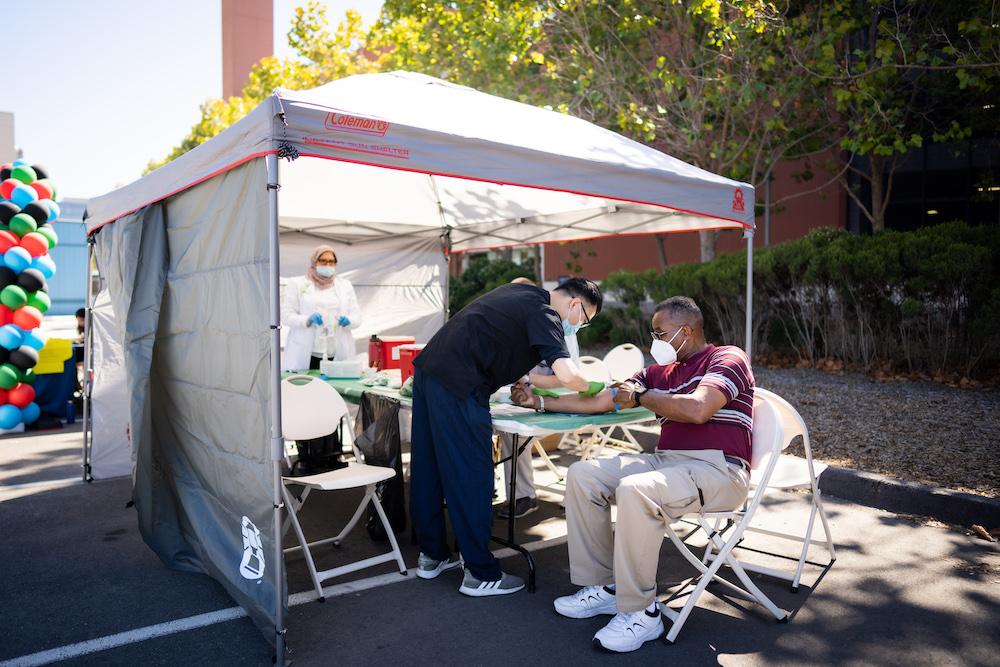 For six years, SFCANʻs Prostate Cancer Task Force has maintained a coalition of faith and health leaders dedicated to educating community members and church congregants about the high-risk prostate cancer poses to African Americans. "When the worst of the pandemic began to ease, we started offering in-person PSA testing at small gatherings, both to raise awareness and to reach men who might otherwise not obtain testing," Pasick noted.
The community car show was the brainchild of avid car buff and PCAN member, Donnovan Betrece, and largely funded by a small trust left to PCAN by longtime contributor Pat Coleman, who passed away from cancer in 2019. Coleman's father was the late Arthur H. Coleman, MD, who started the first independent health clinic in San Francisco's Bayview neighborhood and was a member of the board of the Northern California Cancer Center.
Image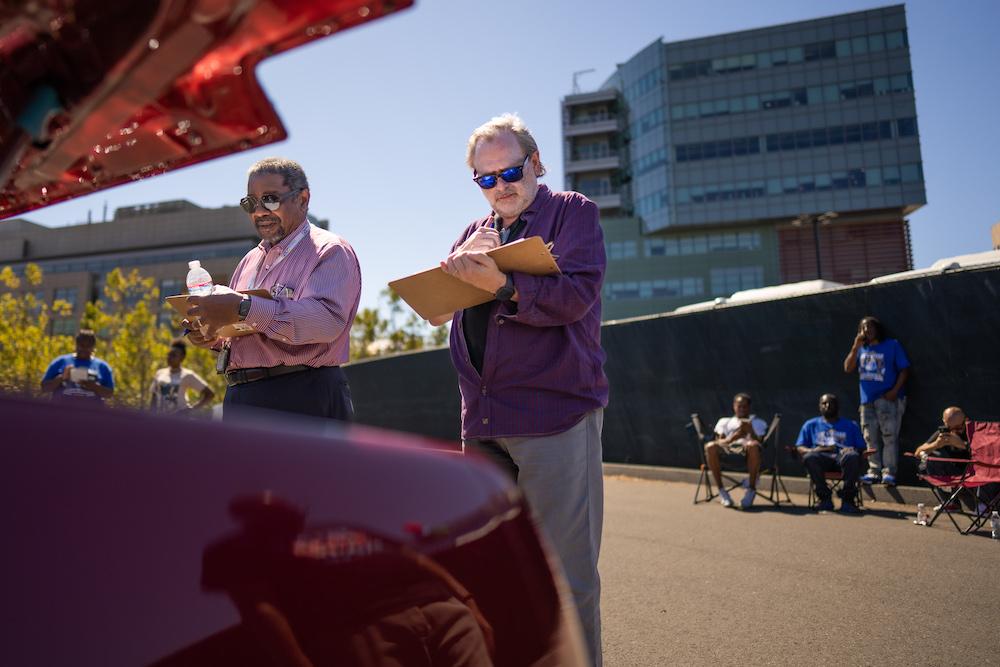 Image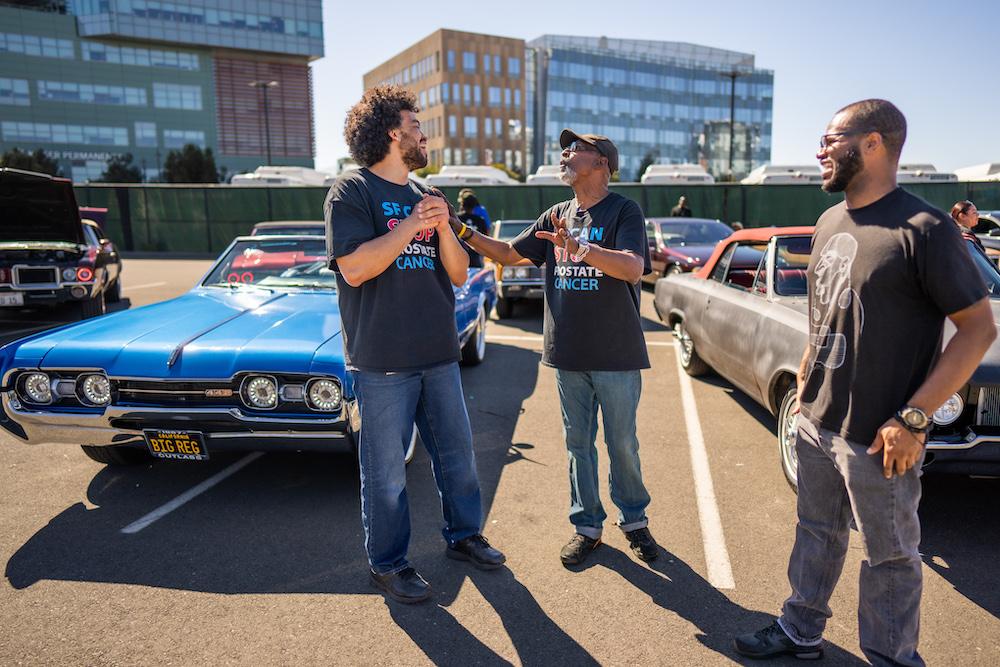 Image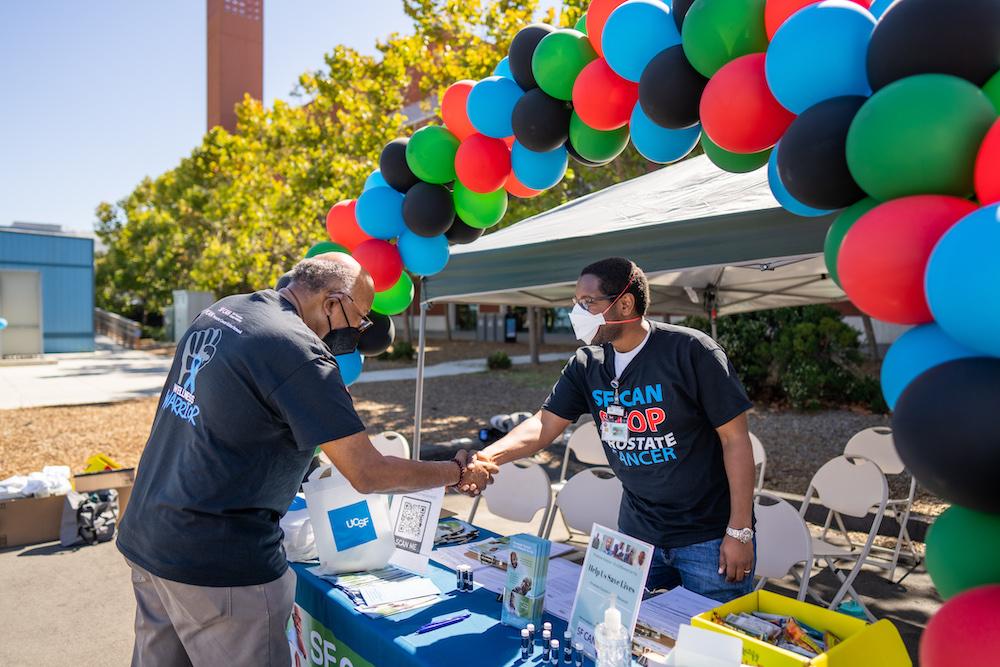 In addition to the community focus of PCAN, the task force works to affect practice change in healthcare institutions throughout San Francisco.  "Thus far we have worked with Kaiser Permanente, the SF Department of Public Health, and UCSF Primary Care," said Pasick. "All these institutions have now adopted the SFCAN Smarter Screening and Smarter Treatment (S3T) protocol and are at varied stages of implementation."
Pasick explained the S3T protocol is designed to increase screening for African American men at younger ages. The protocol also allows for differentiation of high and low-risk cancers with stratification of treatment to reduce both over- and under-treatment of prostate cancer. "Our early adopters of S3T are already documenting increased PSA testing for African American patients."
With community partners Brothers for Change and the New Community Leadership Foundation, the event organizers said twenty-two men obtained PSA tests, of which seven were referred to an SFCAN navigator for follow-up. 
For more information on cancer screening and future events, visit the Prostate Cancer Action Network or the San Francisco Cancer Initiative.