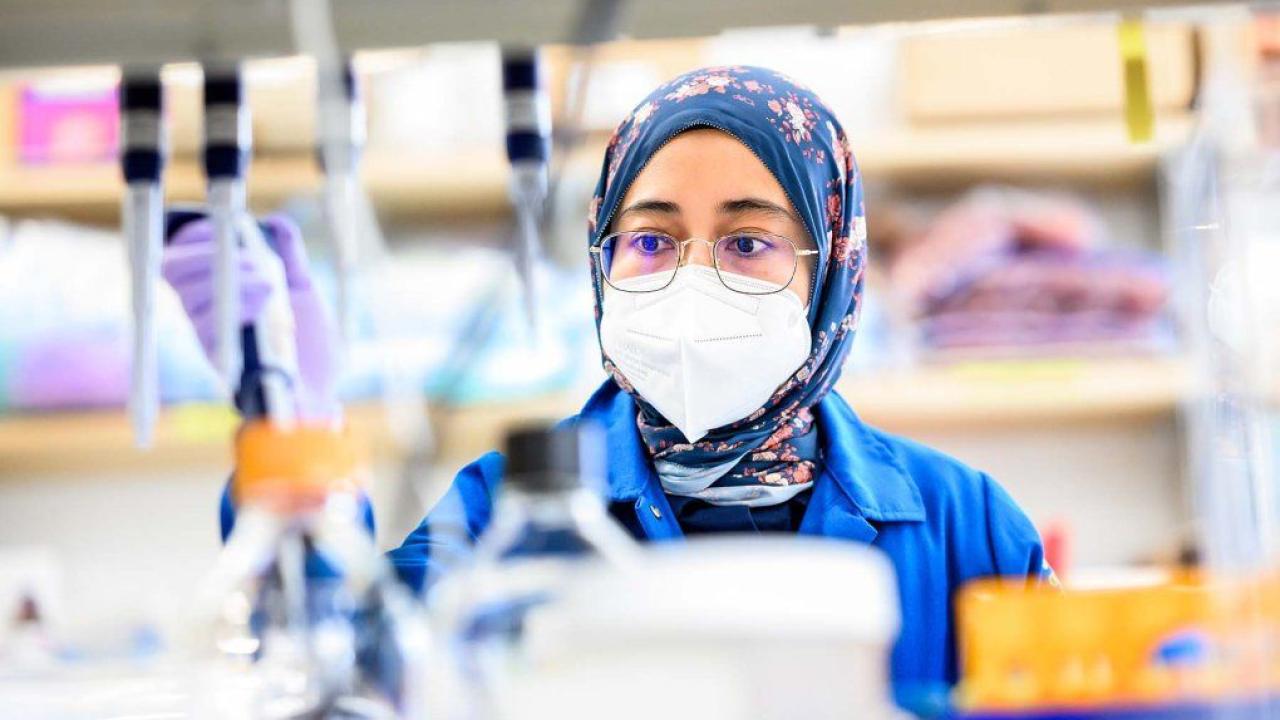 UC San Francisco received the most funding of any public institution from the National Institutes of Health (NIH) in 2022 for the 16th year running. UCSF was second highest among all the public and private institutions in the country.
The University's total funding came to $823 million, setting a record for NIH funding to a public university.
UCSF Schools of Dentistry, Medicine, Nursing and Pharmacy, as well as the Graduate Division, received 1,510 NIH grants and contracts during the fiscal year that ended in September of 2022. These highly competitive grants and awards support a wide range of basic, translational, social and population health sciences research, as well as education.
"NIH funding enables researchers at UCSF to explore biology and develop and test new treatments, and it is a lifeline for our scientific training programs," said UCSF Chancellor Sam Hawgood, MBBS. "This year's totals underscore the relevance and importance of our research in so many areas, from curiosity-based science to cancer to COVID-19."
UCSF's Schools of Dentistry, Medicine and Pharmacy were first among their national peers, and the School of Nursing was fourth.
The School of Medicine received $751 million in funding. The School of Pharmacy, the top school in its field for 43 years, received $30 million. The school of Dentistry received $24 million. And the School of Nursing received $13 million.
The Graduate Division received more than $29 million in training grants, the largest amount given to a public institution, and the third highest overall. These funds support the division's 19 science and social science doctoral programs, 11 science and health master's programs, two professional doctorates, and over 1,000 post-doctoral scholars.
Combined with UCSF's Discovery Fellows Program, these NIH grants ensure that all first- and second-year basic and biomedical sciences PhD students at UCSF receive full financial support.
"The funding from NIH is critical in supporting high-quality science across the translational spectrum – from discovery to population health. It is also essential funding for our students and trainees, who contribute so much to research at UCSF," said Catherine Lucey, MD, executive vice chancellor and provost at UCSF. "This enables the excellence of our programs in educating the next generation of scientists and clinicians."
Read more at UCSF.edu