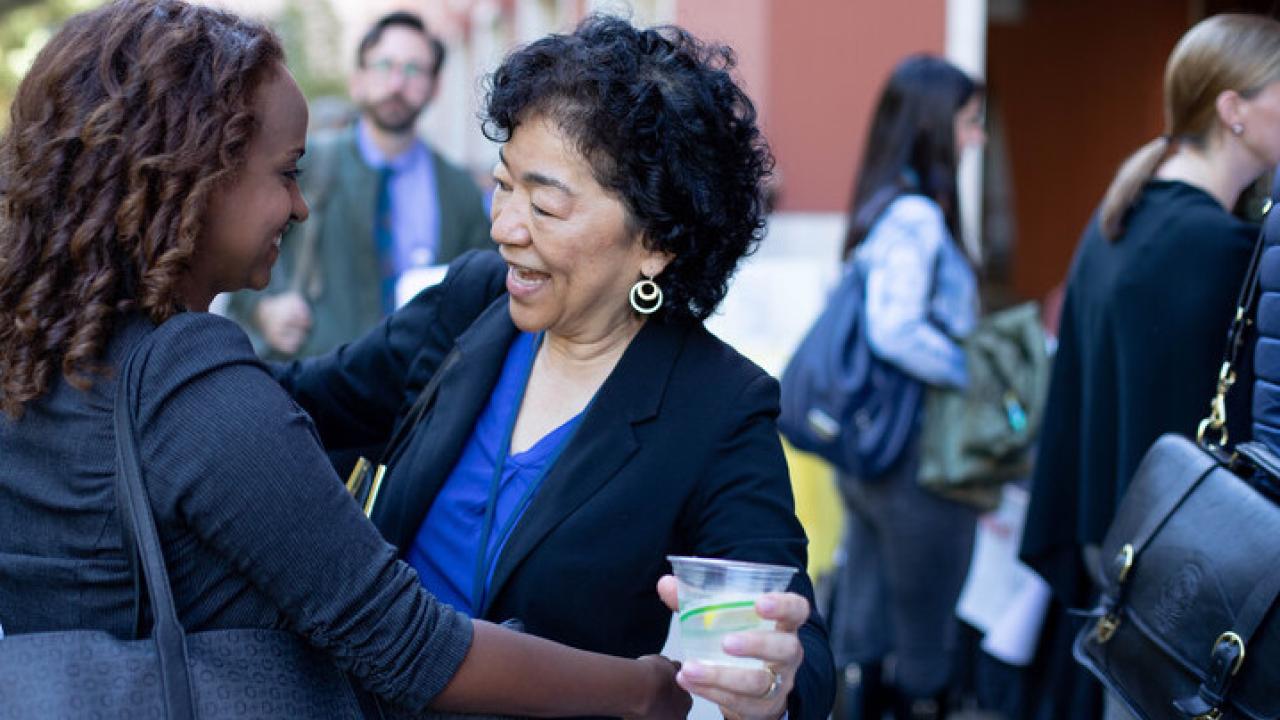 It's always a good time of year to recognize and celebrate the many women who contribute their talent and expertise to the UC San Francisco Department of Radiology and Biomedical Imaging. On International Women's Day, we invite you to peruse the bios and recent projects of a selection of our faculty and trainees.
Research Faculty
Some of the incredible women in science on our research faculty include:
Melanie Morrison, PhD, an assistant professor in residence at UCSF Radiology and the lead investigator of the Morrison Lab, which is "dedicated to advancing neuromodulation therapies for patients with neuropsychiatric conditions." Dr. Morrison joined the faculty in the neuroimaging research group in December 2022.
Duygu Tosun-Tugut, PhD, an associate professor at UCSF Radiology and the founding director of Medical Imaging Informatics and Artificial Intelligence at the San Francisco Veterans Affairs Medical Center. In December 2022, Dr. Tosun-Turgut was named a Distinguished Investigator by the Academy for Radiology & Biomedical Imaging Research.
Olga Tymofiyeva, PhD, is an associate professor and is currently the principal investigator of an NIH-funded study of brain plasticity in adolescents undergoing a mindfulness meditation training, titled the "BrainChange" study. Here's a look at Dr. Tymofiyeva's research into adolescent depression.
Pavithra Viswanath, PhD, is an associate professor at UCSF Radiology and an investigator in the Cancer Metabolic Imaging and Therapy Lab, which aims to "harness insights from tumor genetics, epigenetics and biology to drive the preclinical development of novel, translational metabolic imaging biomarkers."
Myriam Chaumeil, PhD, is an associate professor in residence physical therapy and rehabilitation science and radiology. Learn about Dr. Chaumeil's recent research in this presentation titled, "Let's take our brain for a spin!"
Nola Hylton, PhD, is a professor and the director of the Breast Imaging Research Group, which aims "to advance breast imaging-based approaches for breast cancer diagnosis, leading to earlier detection, reduction of disease recurrence and improved survival."
Read more at Radiology.UCSF.edu