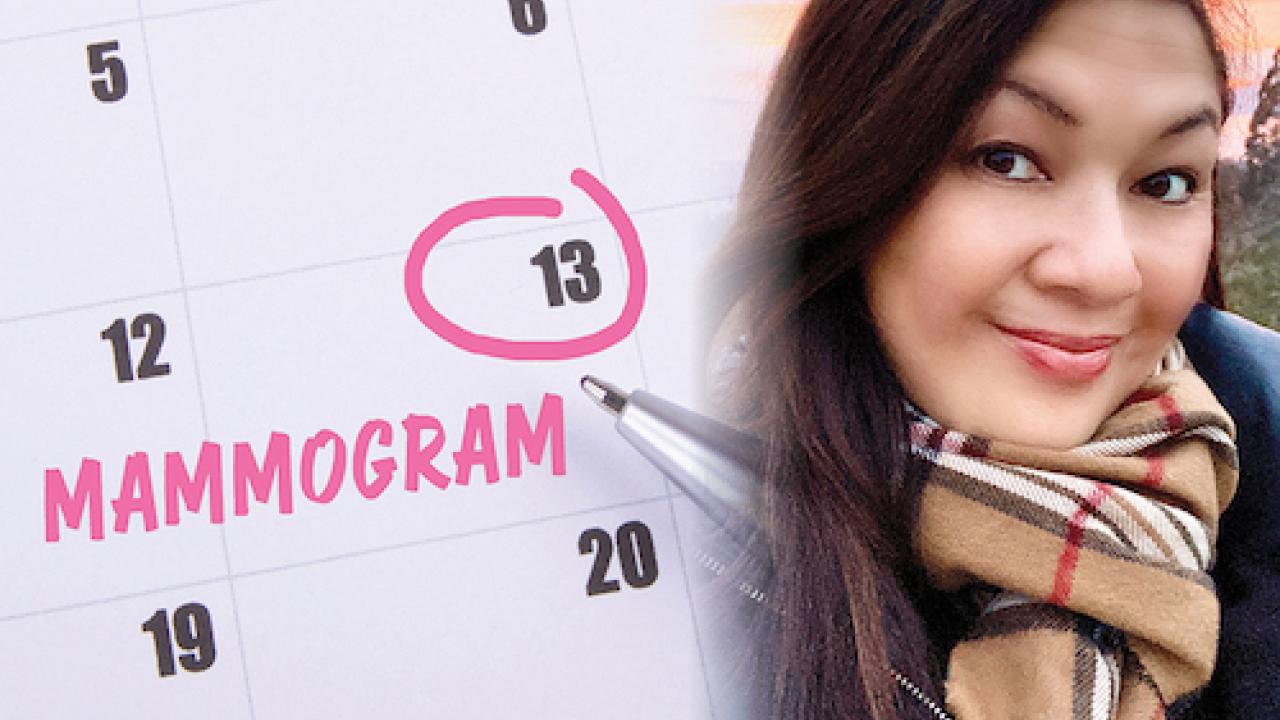 When 53-year-old photographer and single mom Pia Navales went to the Berkeley Outpatient Center for her annual mammogram in December 2021, she had no reason to suspect any problems. "I felt completely healthy. I'd lost weight. I had more energy than ever before," Navales said. "Suddenly, my life changed on a dime." The mammogram identified three masses on her left breast, which Navales would later refer to as her triplet Loch Ness monsters.
After a follow-up mammogram and ultrasound with UCSF Professor of Clinical Radiology Rita Freimanis, MD, Navales drove from Berkeley across the Bay Bridge to get a core biopsy and fine needle aspiration done at the UCSF Breast Imaging Clinic at Mission Bay. She arrived for the procedure feeling optimistic, but nervous. After filling out paperwork and changing into a gown, Medical Assistant Sandy Champa offered her a choice of lavender or ylang ylang essential oil for aromatherapy and a choice of spa music. The lights were dimmed, and there was a photograph of a nature scene on display. "I said, 'Sandy, I feel like I'm about to get a massage at a spa rather than a biopsy at a hospital.'"
As a result of both the soothing environment and the excellent care team, Navales said she felt calm throughout the procedure. "I was given a play-by-play of everything happening," Navales said. "They checked in with me throughout the entire process." Champa held her hand whenever she got scared or nervous. "Sandy made me feel that my comfort was her number-one priority during the procedure." She felt a strong human connection with everyone at the clinic. "I felt so seen, so heard, and I never felt invisible."
Bonnie N. Joe, MD, PhD, the chief radiologist for UCSF Breast Imaging, said the Mission Bay and Berkeley Outpatient Center breast imaging clinics were designed to create a comfortable, calming experience for patients. "The idea is to alleviate anxiety and provide a nurturing, safe environment and build patients' confidence in the expert level of care," Dr. Joe said. "I think this is the best way to provide breast imaging services."
Read more at Radiology.UCSF.edu