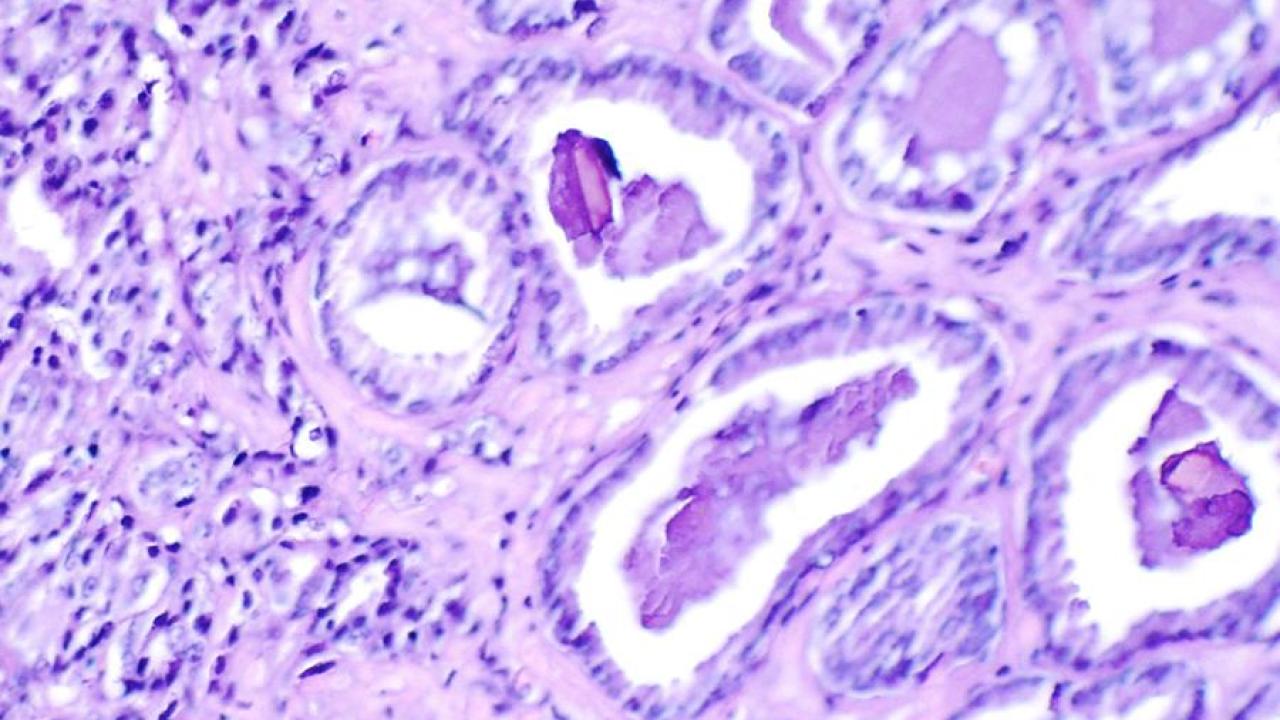 Today, patients with prostate cancer can be effectively treated with surgery, radiation, or androgen deprivation therapy. However, a significant fraction of patients progress to metastatic, castration-resistant prostate cancer (mCRPC), which is resistant to these treatments. 
Dr. Anil Bidkar, Dr. Robert Flavell (Molecular Imaging Lab PI), and Dr. Bin Liu along with other co-authors have recently published a paper on a therapeutic strategy to address the limitations of current PSMA-directed theranostic agents for prostate cancer. Theranostics is a targeted approach to prostate cancer care that combines therapeutics and diagnostics to simultaneously or sequentially both diagnose and treat these conditions.
Currently, prostate-specific membrane antigen (PSMA)-targeted radiopharmaceuticals are the only clinically available molecules for theranostics of prostate cancer and, unfortunately, a significant number of mCRPC patients are PSMA-negative at diagnosis or develop PSMA negativity on imaging over the course of treatment. The novel approach developed by Dr. Robert Flavell's group targets the novel biomarker CD46 on prostate cancer cells. Since CD46 is expressed on multiple healthy organs, in addition to prostate tumors, the team developed an antibody against the cancer-specific epitope on CD46 protein to deliver a radiopharmaceutical only to the tumor.
Read more at Radiology.UCSF.edu