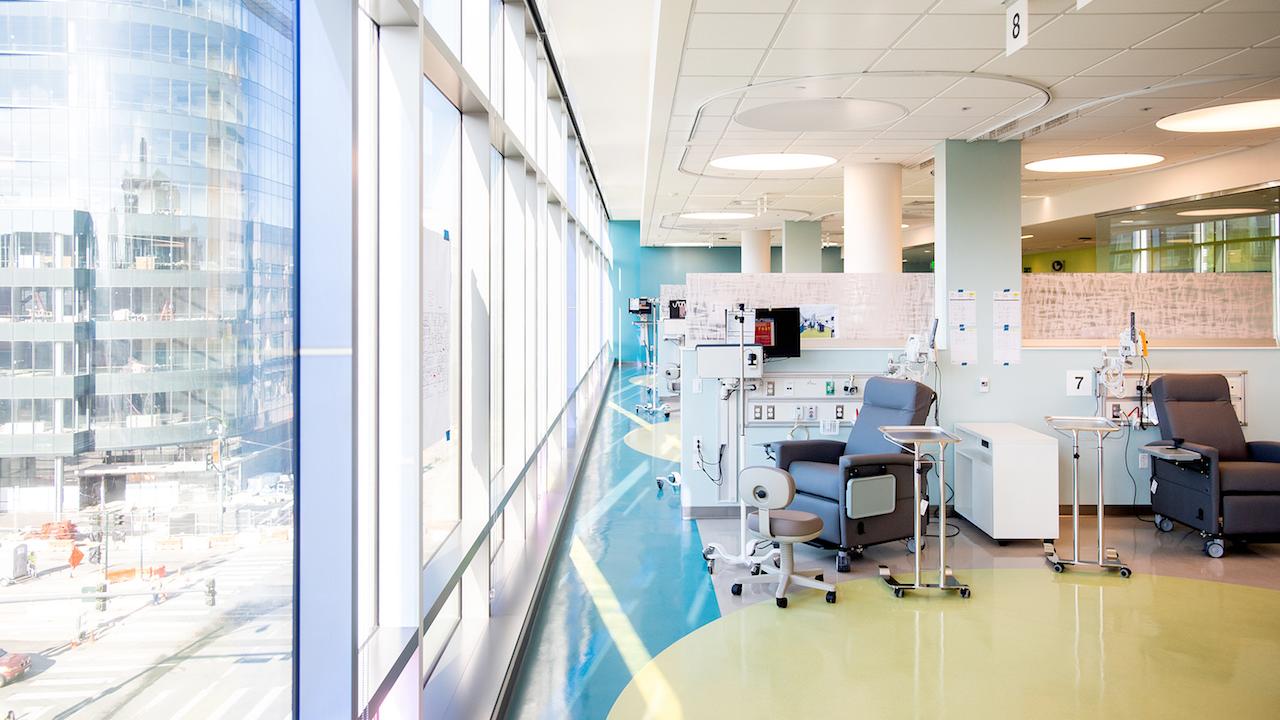 UCSF Health's surgical oncology team is a Bay Area leader in an innovative chemotherapy infusion pump used to treat patients with widely metastatic colorectal and bile duct cancers that have spread to the liver and are no longer considered operable.
UCSF's Division of Surgical Oncology is currently the only center in Northern California area offering surgical insertion of hepatic artery infusion (HAI) pumps for patients. The program is one of only a handful of U.S. medical centers using the pump to deliver chemotherapy. The U.S. Food and Drug Administration approved the most recent version of the HAI pump in 2022 and since that time, UCSF surgeons have become one of the highest volume programs in the country.
The HAI pump is implanted in a subcutaneous pocket in the lower abdomen. The pump reservoir stores and releases prescribed amounts of chemotherapy medication through a catheter whose tip is sutured into the gastroduodenal or other suitable artery for delivery of chemotherapy directly to the liver. The goal is to treat cancer in the liver and prevent future liver metastases.
"We are offering a state-of-the-art treatment option to metastatic cancer patients who may otherwise not be appropriate surgical candidates or have other options due to the amount of cancer in the liver," said Ajay Maker, MD, professor and chief of UCSF's Division of Surgical Oncology, who is part of the team that places these devices. "These treatments offer hope for patients with colorectal liver metastases and cholangiocarcinoma by potentially extending their lives and providing symptom-free survival. This type of specialized care is only possible through a true team-based approach at UCSF that combines cutting-edge surgical teams with world-class medical oncology experts".
The surgical oncology division is also a regional leader in cytoreductive surgery with Hyperthermic Intraperitoneal Chemotherapy (HIPEC). Intended for patients with widely metastatic disease throughout their abdomen (peritoneal carcinomatosis), the surgeon removes all visible cancer and the abdomen is then treated with heated high-dose chemotherapy. This treatment is offered at only a handful of centers in the U.S. and UCSF's HIPEC program is led by Mohamed Abdelgadir Adam, MD, assistant professor in UCSF's Division of Hepatobiliary and Pancreatic Surgery.
Read more at UCSF.edu