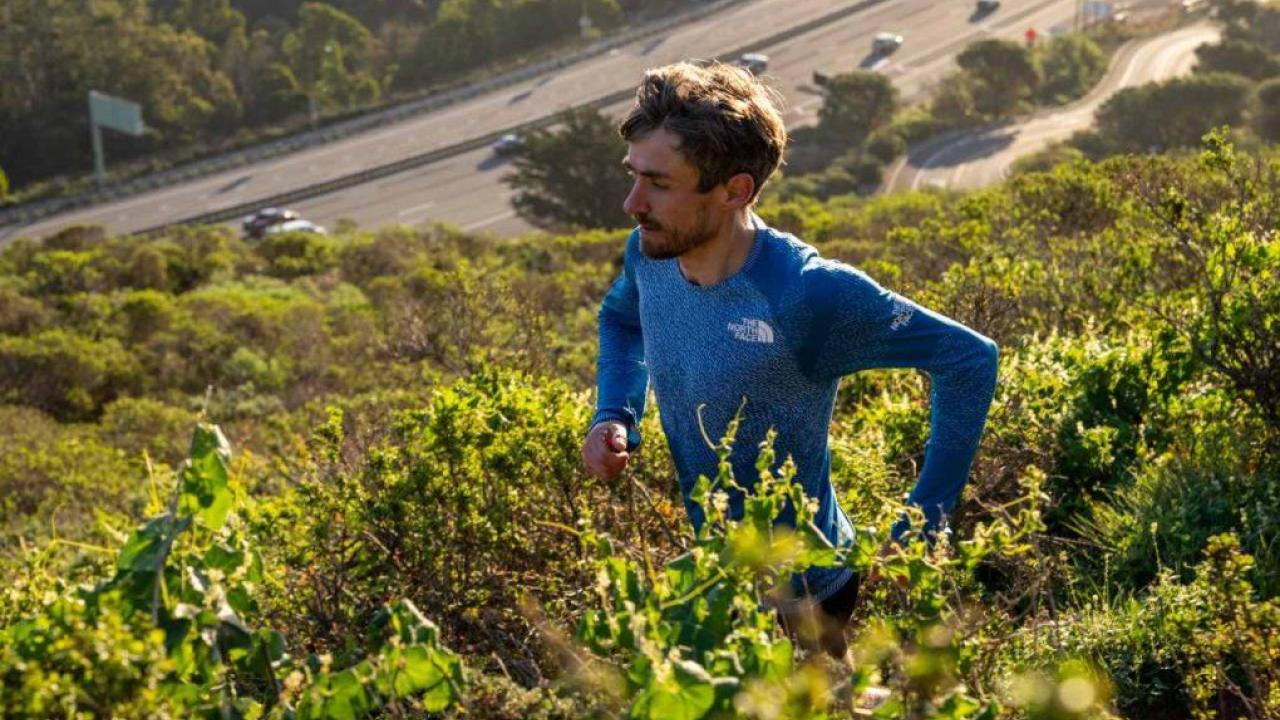 From cutting-edge cancer research to elite trail running, UCSF's Patrick "Paddy" O'Leary, PhD, rises to the challenges of a well-balanced life.
The native of Wexford, Ireland is a senior research specialist in the laboratory of Alan Ashworth, PhD, president of the UCSF Helen Diller Family Comprehensive Cancer Center at Mission Bay.
Since 2018, O'Leary has led collaborative projects with academic and industry partners, primarily using CRISPR gene editing and high content screening to map genetic vulnerabilities in cancer. His recent projects include genetic and protein interaction mapping, evaluating anti-tumor activity and defining genetic vulnerabilities in gastro-esophageal and other types of cancer, among others during the COVID-19 pandemic with the Antiviral Drug Discovery Centers for Pathogens of Pandemic Concern and the QBI Coronavirus Research Group. He's also a mentor for junior researchers, providing guidance and technical training for postdoctoral, junior specialist, undergraduate and high school projects.
But that's just the tip of the iceberg in O'Leary's life. In addition to his research at UCSF, he is a world-class runner.
Sponsored by The North Face, O'Leary gets up for training most days at 6 a.m., logging anywhere from four to 50 miles outside of competition in places like Mount Sutro, Twin Peaks, Golden Gate Park and the Marin Headlands. "My sweet spot is about 70 miles per week," O'Leary said. His mileage in competition is a different story altogether, as O'Leary has conquered races as short as a 5K and as long as 100 miles, traversing over sometimes dangerous mountainous terrain in remote places.
"Sure these races are painful, but they're really fun," O'Leary laughed.
Conquering the Dipsea Race
In mid-June, he beat about 1,500 other competitors in the treacherous and challenging Dipsea Race in Marin County. The 7.4-mile race from Mill Valley to Stinson Beach is the oldest trail race in America and hosts runners from around the world, routing them through a series of forested trails, steep hills and a network of staircases that leave legs burning for days on end. "The race is a great equalizer," O'Leary said of Dipsea's unique handicapped start times, which level the playing field for all ages across the diverse set of competitors. The oldest and youngest competitors start 25 minutes before young adults, and women start a few minutes before men. In the end, the first person across the finish line is still the winner. His clock time of 47:23 was an improvement of 1:40 from his time in the 2022 race, and he crossed the finish line ahead of the five female runners who took the 2nd to 6th places.
That's a big improvement from his debut Dipsea Race when O'Leary came in 499th in 2019.
Read more at UCSF.edu