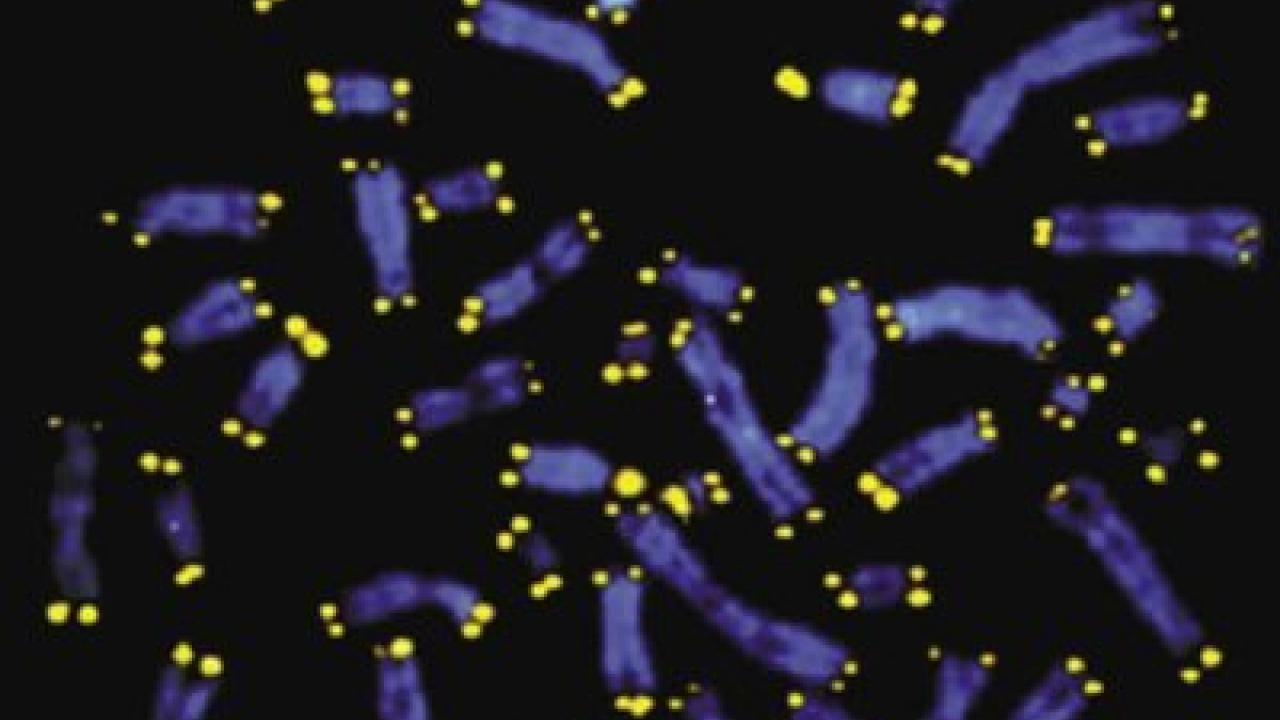 New genomic research led by UC San Francisco scientists reveals that two common gene variants that lead to longer telomeres, the caps on chromosome ends thought by many scientists to confer health by protecting cells from aging, also significantly increase the risk of developing the deadly brain cancers known as gliomas.
The genetic variants, in two telomere-related genes known as TERT and TERC, are respectively carried by 51 percent and 72 percent of the general population. Because it is somewhat unusual for such risk-conferring variants to be carried by a majority of people, the researchers propose that in these carriers the overall cellular robustness afforded by longer telomeres trumps the increased risk of high-grade gliomas, which are invariably fatal but relatively rare cancers.
In a possible example of this genetic balancing act between risks and benefits of telomere length, in one dataset employed in the current study—a massive genomic analysis of telomere length in nearly 40,000 individuals conducted at the University of Leicester in the United Kingdom—shorter telomeres were associated with a significantly increased risk of cardiovascular disease.
In the first phase of the new study, researchers at UCSF and The Mayo Clinic College of Medicine analyzed genome-wide data from 1,644 glioma patients and 7,736 healthy control individuals, including some who took part in The Cancer Genome Atlas project sponsored by the National Cancer Institute and National Human Genome Research Institute. This work confirmed a link between TERT and gliomas that had been made in previous UCSF research, and also identified TERC as a glioma risk factor for the first time.
Since both genes have known roles in regulating the action of telomerase, the enzyme that maintains telomere length, the research team combed the University of Leicester data, and they found that the same TERT and TERC variants associated with glioma risk were also associated with greater telomere length.
Read more at UCSF.edu