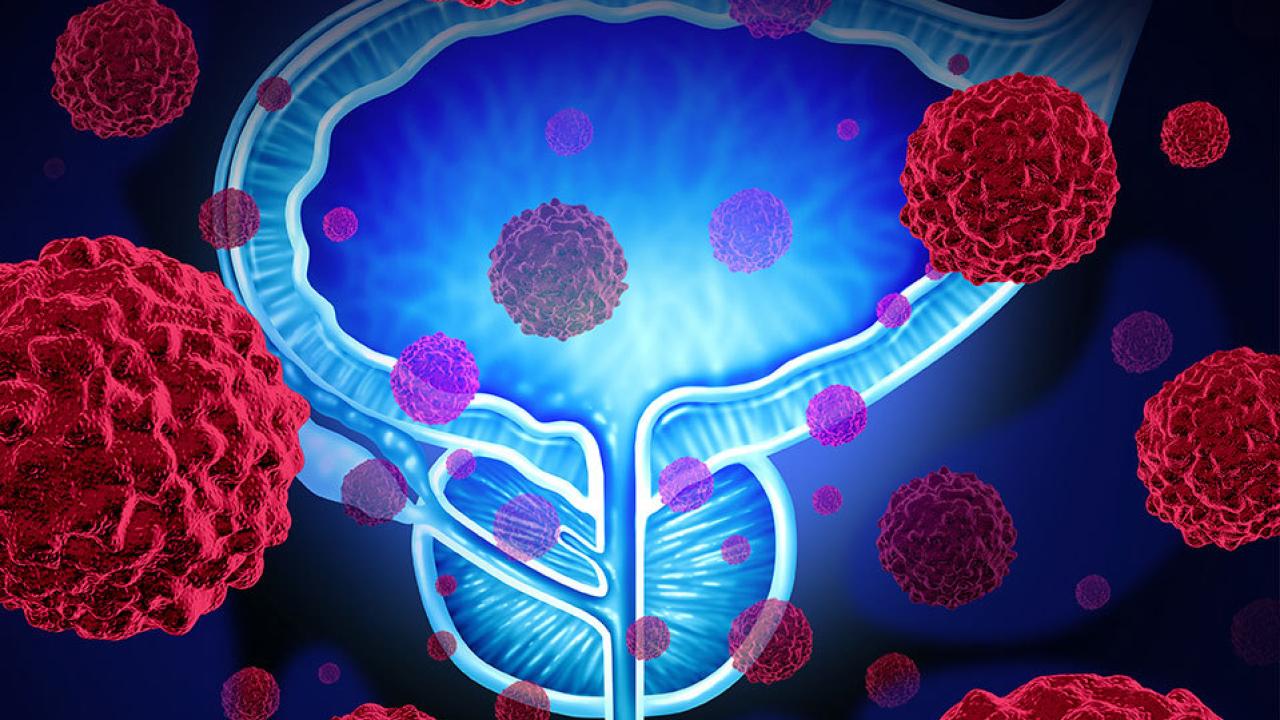 A new collaboration between the UCSF Helen Diller Family Comprehensive Cancer Center (HDFCCC) and the biotechnology company
Strata Oncology
to provide free genomic testing to men with advanced prostate cancer could help patients nationwide gain access to cutting-edge treatment and lead to new therapies for one of the most prevalent cancers in men.
Eric Small, MD
, Deputy Director of the Cancer Center and Chief of UCSF's Hematology/Oncology Division, said the collaboration is a "terrific example of how UCSF clinicians and researchers provide patients with the most current information and treatment options."
It also demonstrates the commitment to use and advance precision medicine for prostate cancer treatment by UCSF's prostate cancer program, consisting of 43 members across 11 departments.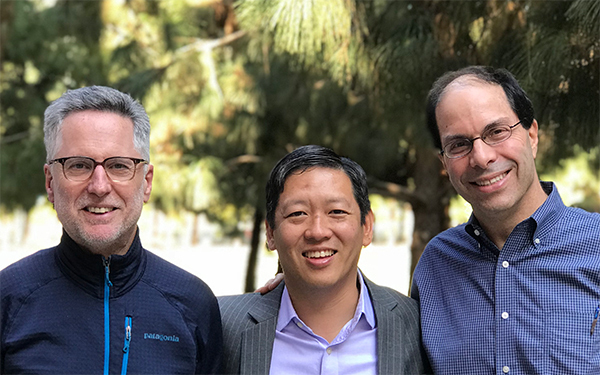 The team's push toward precision medicine was the impetus for the UCSF program to be among the first in North America to biopsy metastatic prostate tumors and use the collected genetic information to guide treatment. The value of genomic data and how it contributes to improved understanding, diagnosing, and treating the most aggressive prostate cancers has been documented in several UCSF research studies, including three published in major scientific journals within the last year.
"The goal of our research at UCSF is to use new biomarkers to personalize treatment for patients with aggressive prostate cancer," said
Felix Feng, MD
, Associate Professor of Radiation Oncology, Urology, and Medicine.
Leading Change
Since its approval by the Food and Drug Administration in 1986, clinicians have relied upon the PSA test, which measures prostate-specific antigen, a protein produced in the prostate, as the primary biomarker for the diagnosis and stratification of prostate cancer. But that test has had issues, including questions about false positive and false negative results.
Studies have shown that there are a number of genetic changes that occur in metastatic prostate cancer, and tumors with different genomic features respond differently to standard therapies, moving the medical community away from a one-size-fits-all approach to treatment.
"The Strata goal is to help men get their genomic information at no cost no matter where they are located and to match them with the appropriate clinical trials."
Felix Feng, MD
Collecting metastatic tissue to provide genomic information on prostate cancer patients has not been widely done because the disease generally spreads to the bone, requiring a high level of expertise for collection. However, using funding from
Stand Up to Cancer
and the
Prostate Cancer Foundation
, Small led a team that has optimized biopsies of bone metastases in prostate cancer patients, leading to increased rates of successful biopsies at UCSF and other participating centers. As a result, physicians now can use genetic data from prostate cancer to better understand how a patient may respond to his initial therapy.
"Using genetic information to score a patient and determine his likelihood of success after his initial therapy begins to give us an understanding of what's going on with the patient at a molecular level. It changes how we develop treatment plans," said
Charles Ryan, MD
, Professor of Medicine and Urology and Program Leader of Clinical Urology at the HDFCCC. "I have patients whose genomic tests have taught me a good deal more than I've been able to learn in many years of knowing and treating them."
Bringing Discoveries to Patients
Moving forward, genetic information increasingly will be used to match patients with the right drugs based on genetics rather than the location of the cancer. For instance, the best drug for a prostate cancer patient might be one approved to target the same gene in breast cancer or lung cancer.
The Strata Oncology collaboration exemplifies how genetic data will help with the development of new drugs specific to certain genetic types of cancer and help to match patients with the appropriate therapies, Ryan said.
UCSF physicians and researchers will play a leading role in Strata's program to provide no-cost genomic testing to eligible metastatic prostate cancer patients anywhere in the United States as part of a clinical study. Normally, the tests are expensive and generally not covered by insurance. Data collected from the study, which UCSF will help analyze, will be used to match patients to clinical trials for gene-targeted therapies.
The StratifyProstateTM collaboration will first try to identify patients eligible for clinical trials called TRITON2 and TRITON3, which are evaluating Clovis Oncology's PARP inhibitor rucaparib in metastatic castration-resistant prostate cancer. Ryan is a lead investigator of the TRITON 3 trial. Rucaparib was given accelerated approval by the FDA in late 2016 for the treatment of patients with deleterious BRCA mutation-associated advanced ovarian cancer.
"This collaboration is exciting because patients cannot enroll in certain clinical trials for targeted therapy unless they have their genomic information and most patients aren't getting biopsied," Feng said. "The Strata goal is to help men get that information at no cost no matter where they are located and to match them with the appropriate clinical trials."
The trial will also help advance clinical trials by creating a database of patients with specific genetic mutations related to prostate cancer. The database has the potential to give a company developing a targeted therapy a more efficient option to screening hundreds of prostate cancer patients and find just a few with the specific genetic mutation they need for their clinical trial, Feng said.
UCSF plans to help design future clinical trials as a result of the Strata collaboration.