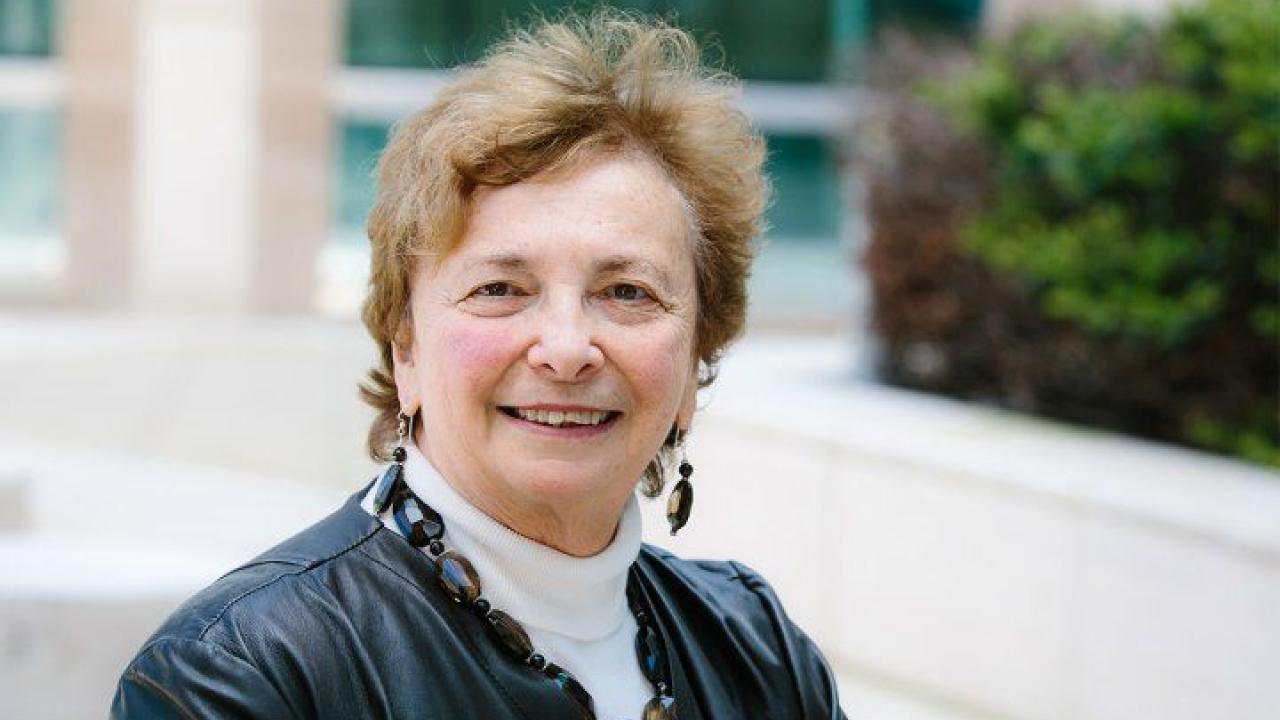 Colleagues are mourning the passing of Zena Werb, PhD, a giant in the field of cancer biology whose four decades of research at UC San Francisco informed the rise of immunotherapy and other modern approaches to cancer treatment. Werb, who was a professor in the Department of Anatomy and associate director for basic science at the UCSF Helen Diller Family Comprehensive Cancer Center, died unexpectedly on June 16 at the age of 75.
Dr. Zena Werb: In Her Own Words
"Zena was a world expert on how the extracellular environment influences breast development and breast cancer, as well as an incredible mentor to numerous students and postdocs and fierce advocate for women in science," said Talmadge E. King Jr., MD, dean of the School of Medicine. "She will be dearly missed by her many friends and colleagues at UCSF and throughout the world."
In her more than 40-year tenure at UCSF, Werb's research transformed the field of cancer biology by highlighting the critical role of cells' local "neighborhoods" in determining tumor growth and behavior.
"She completely opened up the field," said Lewis Lanier, PhD, chair of the Department of Microbiology and Immunology, who previously served with Werb as director of the UCSF Cancer Immunology Program. "For many years, people had just thought of tumors as autonomous collections of mutant cells. But Zena brought everyone's attention to the importance of the cellular environment surrounding tumors, which she showed plays a key role in whether tumors stay in place where they can be surgically removed, or else escape and metastasize. Virtually all cancer deaths are caused by metastasis, and understanding this process was Zena's passion."
"Zena was scientifically fearless," said Valerie Weaver, PhD, professor of surgery and director of the UCSF Center for Bioengineering and Tissue Regeneration and one of Werb's closest collaborators and friends. "Zena constantly reinvented herself and her lab to follow the data wherever it led, picking up new techniques as needed and perfectly willing to jettison received wisdom whenever it was contradicted by new discoveries. Going against prevailing consensus in the field sometimes made her life more difficult, but science was the better for it."  
Known for Dedication to Mentoring
In addition to her incisive scientific mind, Werb was known for her dedication to mentoring younger scientists. Former lab members say she treated students and postdocs like family, inviting them to her home for socializing or for meals, and continuing to follow and support their careers long after they'd left her lab. Werb, who spoke openly about the sexism she faced from mentors and colleagues throughout her career, was a particularly outspoken advocate for women in science. In 2015, she was awarded UCSF's Lifetime Achievement Award in Mentoring.
Read more at UCSF.edu