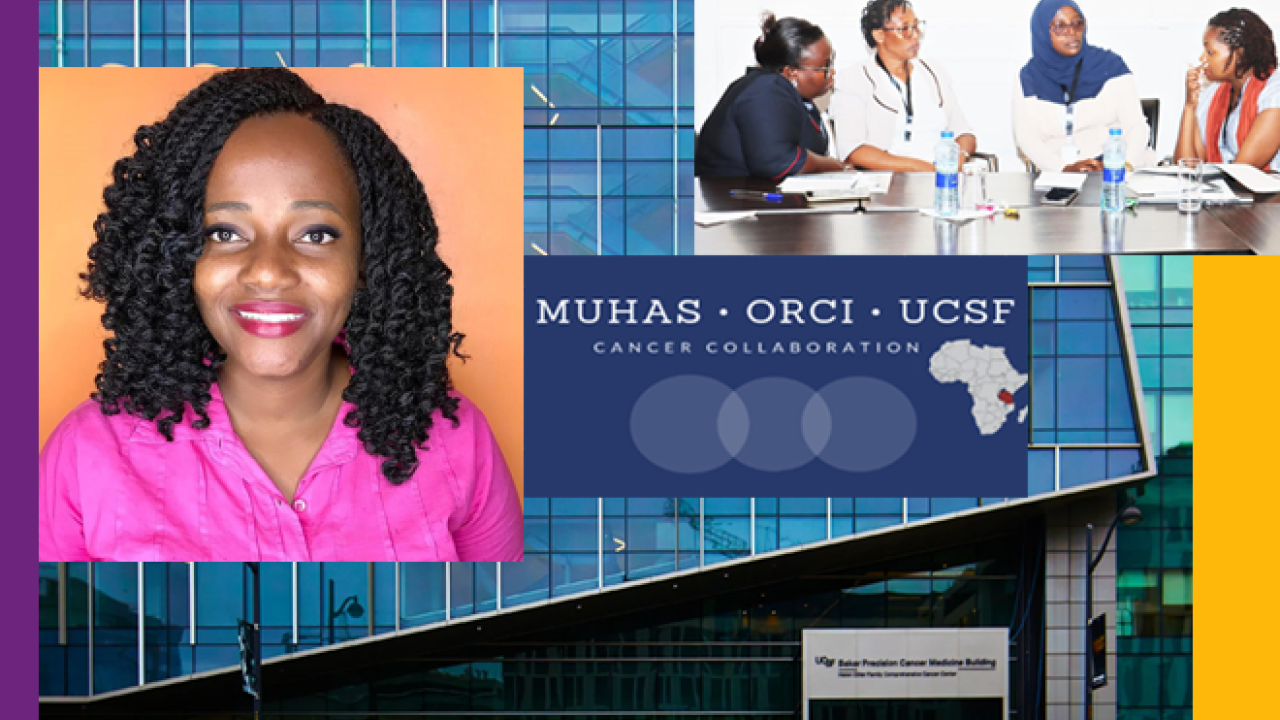 From medical school, to cancer research coordinator, to PhD program, the pathway of scholar Sarah Kutika Nyagabona MD, Mmed Clinical Oncology, exemplifies the power of collaboration and mentorship in shaping a new generation of oncologists across the globe.
Dr. Nyagabona shared her career path and the significance of the UCSF Global Cancer Program's partnership with Muhimbili University of Health and Allied Sciences (MUHAS) in Tanzania on shaping her future plans.
A Future Oncology Leader's Journey
What inspired you to pursue medicine / oncology?
During my medical school and internship years, I encountered patients who were facing immense despair, abandonment, and stigma from their communities and even some healthcare providers. Witnessing their struggles ignited a strong desire within me to be part of the helping team. I wanted to make a meaningful difference in their lives by providing compassionate care and support throughout their cancer journey.
Why did you decide to apply to be a Clinical Research Coordinator with the MUHAS-ORCI-UCSF Cancer Collaboration?
After my master's in medicine (Mmed) - Clinical Oncology, I saw the role of a Clinical Research Coordinator as an excellent opportunity to expand my research skills and gain valuable experience before fully committing to clinical or training work with the Ministry of Health (MOH). Moreover, having previously interacted with the MUHAS-ORCI-UCSF Cancer collaboration, I was already familiar with their dedication to improving cancer care in Tanzania, which further motivated me to apply for the position.
How did you find out about that opportunity?
I discovered the opportunity through an advert posted on the MUHAS website. Although it wasn't something I had initially considered as my career path was to go back to MOH, my positive prior experience with the collaboration encouraged me to take a leap and apply for this enriching role.
What was your experience as a CRC?
Being a Clinical Research Coordinator was a valuable and eye-opening experience for me. It provided me with exposure to working with diverse individuals, each bringing different expertise, backgrounds, and research interests. Collaborating with this team allowed me to contribute to the advancement of cancer research and patient care in Tanzania.  
Why did you decide to pursue a PhD?
In Tanzania, the pursuit of an independent research career often necessitates obtaining a PhD. To become an influential researcher and secure funding opportunities, I recognized the significance of pursuing a doctoral degree. With a PhD, I can contribute more effectively to breast cancer survival in Tanzania and make a substantial impact on early disease detection and patient-centered care.  
How would you describe your experience working with the UCSF Global Cancer Program?
My experience with the UCSF Global Cancer Program was truly transformative. It not only enhanced my leadership and research skills but also broadened my perspective on tackling cancer-related challenges in resource-limited settings. The collaboration allowed me to learn from experts in the field and inspired me to be a proactive agent of change in improving cancer care.
What is your career goal /mission?
My career goal is to play a pivotal role in enhancing breast cancer survival in Tanzania. I am deeply committed to emphasizing early disease detection and providing patient-centered care to improve treatment outcomes. Through innovative research and impactful initiatives, I aim to contribute significantly to the advancement of oncology care in my country.
What are you passionate about?
I am passionate about transforming cancer care in Tanzania. My dedication lies in empowering women in oncology research and providing them with opportunities to excel. By fostering a supportive environment, I hope to contribute to a brighter future for patients and researchers alike, making a meaningful difference in the fight against cancer in my country.  
About the Global Cancer Program: Tanzania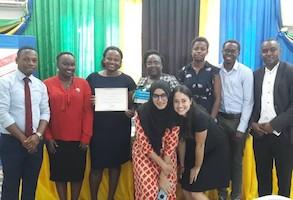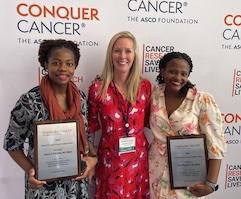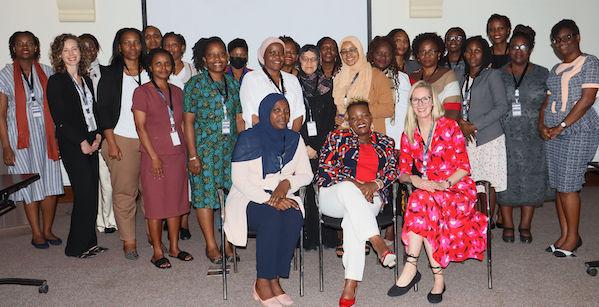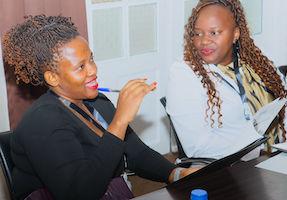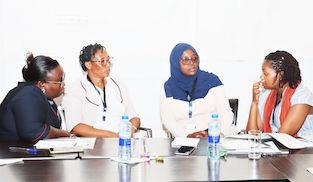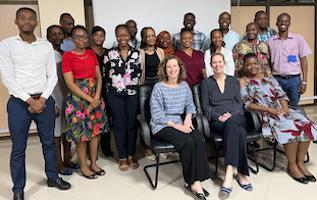 The burden of cancer is rising disproportionately in low- and middle-income countries (LMICs). The lack of infrastructure, diagnostic delays, limited access to treatment, and shortages of health care providers in these countries contribute to cancer outcomes that are significantly worse than in the US.
The Global Cancer Program aims to foster equitable partnerships between UCSF and LMIC institutions to improve cancer care for diverse populations as well as train and empower the next generation of international leaders in cancer control. The Program has multi-disciplinary research collaborations, including representation from oncology, pathology, surgery, radiology, nursing, and others.
UCSF's partnership with MUHAS began in 2005 with funding from the Bill & Melinda Gates Foundation, to support cultivation of a strong national health workforce in East Africa. This initial program has expanded into new collaborations, including cancer.
In 2016, a joint meeting between MUHAS and UCSF faculty spurred the creation of the MUHAS-ORCI-UCSF Cancer Collaboration with the goals of improving cancer research, training, and mentorship.  The Cancer Collaboration employs a full-time Tanzanian program manager and five full-time Tanzanian research coordinators to support all Collaboration projects and activities in Tanzania.
The NIH Fogarty-funded Cancer Research Training Program, which began in 2020 and is co-led by Dr. Katherine Van Loon, UCSF and Dr. Elia Mmbaga from MUHAS, is composed of three unique pathways for scholars: a masters in Medicine, a clinical research pathway, and a PhD level pathway. With the goal of training independent researchers, over 30 scholars are currently being supported.
"Cancer research is nascent on the African continent. Dr. Nyagabona will be the first female oncologist in Tanzania to earn a PhD! Through longitudinal mentorship, we are striving to ensure she and others in the program have the necessary skills and resources to be ready to step into national and international leadership roles in global cancer control."
Katherine Van Loon, MD, MPH
Director, Global Cancer Program