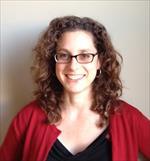 Galen Joseph, PhD
Associate Professor, Department of Anthropology, History, and Social Medicine, UCSF
Research Summary
Trained as a cultural anthropologist, I have been working at the intersection of medical anthropology and public health for over a decade. With expertise in health disparities, I have extensive experience conducting research on hereditary cancer screening and genetic counseling in diverse and low-income populations. I utilize mixed qualitative and quantitative research methods, often in the context of community based participatory research.
My current study, "Translating Cancer Genetics to the Safety Net Setting" (Susan G. Komen, 2012-2016), builds on pilot research with low-income Latinas undergoing genetic counseling. Based at two public hospitals, this ethnographic study inductively describes current practices in hereditary breast cancer communication with low-income English-, Spanish-, and Cantonese-speaking patients; identifies key dimensions of genetic counseling communication across cultures and literacy levels; and pilot tests an intervention with counselors to improve genetic counseling communication.
I have also been a Co-I on two recently completed studies to develop and test interventions to increase hereditary breast and ovarian cancer (HBOC) screening. The NCI-funded R01 study, "Statewide Communication for High-Risk Low Income Women" (2007-12), was a randomized delayed control trial to test the effectiveness of an intervention to identify uninsured women at risk for HBOC among callers to California's statewide free breast and cervical cancer screening phone service. In addition, I was a founding member of the International Network for the Comparative understanding of BRCA breast cancer gene research and medical practices, a collaboration with European social science scholars (2009-2014). The network organized workshops and conferences, and published a special section of the journal BioSocieties in 2010, and produced an edited volume Breast Cancer Gene Research and Medical Practices: Transnational Perspectives in the time of BRCA.
A second key area of my research is communication about cancer clinical trials with vulnerable patients. I am PI of "Engaging Underserved Women in Health Research" (California Breast Cancer Research Program, 2014-2017), a randomized controlled trial of a patient navigator intervention with multilingual low-income breast cancer patients and survivors to increase information about and access to breast cancer research participation opportunities. I previously conducted ethnographic research on recruitment practices at public, academic, and private community-based oncology clinics to elucidate mechanisms by with potential participants are included and excluded from clinical research (ACS, Dohan 2005-2010).
Education
Wesleyan University, Middletown, Connecticut, B.A., 1988, Anthropology
University of California, Santa Cruz, M.A., 1993, Cultural Anthropology
University of California, Santa Cruz, Ph.D., 1999, Cultural Anthropology
Yale University, Center for International & Area Studies, Post-Doctoral Fellowship, 2001, Migration, Globalization, & Citizenship
---
Professional Experience
1988-1989
Northern Manhattan Improvement Corporation, Immigrant Advocate Permanent Housing Program for Homeless Families
1989-1991
National Council of Jewish Women Program Manager Child Care Program for Working Women
1991-2000
University of California, Santa Cruz Instructor, Teaching Fellow, Teaching Assistant Departments of Anthropology, Sociology, Women's Studies
1999-2002
Institute for the Future , Research Manager , Palo Alto, CA
2002-2003
Criterion Consulting Ethnographic Research Consultant, Health Insurance for Faith Organizations Project
2003-2004
University of California, San Francisco, Research Associate, Department of Anthropology, History and Social Medicine; Comprehensive Cancer Center; Institute for Health and Aging
2008-2013
University of California, San Francisco, Assistant Professor, Department of Anthropology, History & Social Medicine
2013-present
University of California, San Francisco, Associate Professor, Department of Anthropology, History & Social Medicine
Honors & Awards


1999
Advanced Studies Fellowship; Anthropology and Education Institute
Spencer Foundation


1998
Spencer Foundation Dissertation Writing Fellowship
Spencer Foundation


1994
Wenner-Gren Foundation Dissertation Research Fellowship
Wenner-Gren Foundation for Anthropological Research


1991
UCSC Graduate Division Fellowship
University of California, Santa Cruz


1993
Sigma Xi Graduate Research Grant
Sigma Xi, The Scientific Research Society


1992
Graduate Fellowship Honorable Mention
National Science Foundation


1992
UCSC Anthropology Department Research Grant
University of California, Santa Cruz


1987
Wesleyan University Anthropology Department Research Grant
Wesleyan University