FOR PATIENTS:
> UCSF Pancreas Center
> UCSF clinical care for pancreas cancer
> Pancreas Cancer Clinical Trials at UCSF
---
Program Leader
Image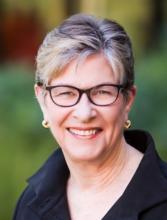 Margaret Tempero, MD
Director, UCSF Pancreas Center; Leader, Pancreas Cancer Program;
Professor of Medicine, Division of Hematology and Oncology, UCSF
Rombauer Family Distinguished Professorship in Pancreas Cancer Clinical and Translational Science
---
Funding Opportunities
Hirshberg Foundation Seed Grant [more info]
Deadline: August 15th
$40,000/1 yr, with a possibility of renewal for a second year. Open to basic and clinical faculty, or post-docs with two or more years experience.
American Association for Cancer Research Funding Available for All Career Stages [more info]
Deadline: varies
---
Make a Gift
Pancreatic cancer is the third most common cause of cancer death in the United States. The American Cancer Society estimates that in 2021 over 60,000 people will be newly diagnosed with pancreatic cancer and more than 48,000 people will die from the disease. Pancreatic cancer is a silent killer, as its symptoms are so insidious that most people are not diagnosed until the disease has advanced beyond the stage where surgical resection is possible. Even among surgical candidates, removal of the diseased pancreas and surrounding tissues is rarely curative. To add to this bleak picture, pancreas cancer is also noted for its intrinsic resistance to standard regimens of chemo- and radiotherapy. It is clear that new strategies to prevent, diagnose, and treat pancreas cancer are urgently required.