Image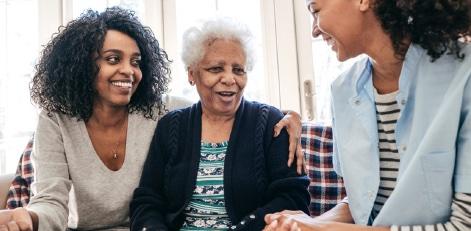 Along with our patient accommodations, we offer many resources for caregivers. These individuals are family members, partners, or friends who typically provide unpaid, long-term, assistance to patients, and are often a source of emotional support.

At UCSF's Patient & Family Cancer Support Center, we offer the following resources for caregivers:
Support Groups
Support groups foster a sense of community among people affected by cancer. The PFCSC offers a wide range of such groups, listed below. Some groups require preregistration, so it is important to call before your first meeting.
Social Work Services
Oncology social workers are an integral part of the health care team at the UCSF Helen Diller Family Comprehensive Cancer Center. Visit the UCSF Health page for more information.
Contact: San Francisco clinics: (415) 353-4762 Bakar Precision Cancer Medicine Building, 1825 Fourth St. UCSF Helen Diller Medical Center, 400 Parnassus Ave., Fourth and Eighth Floors UCSF Medical Center at Mount Zion, 1600 Divisadero St., First Floor, Room B-101
Hours:
Monday to Friday, 8 a.m. –  4  p.m.
Berkeley clinic: (510) 420-8000 UCSF-John Muir Health Cancer Center (at Berkeley Outpatient Center), 3100 San Pablo Ave., Suite 430, Berkeley 94702
Moment of Pawse
Image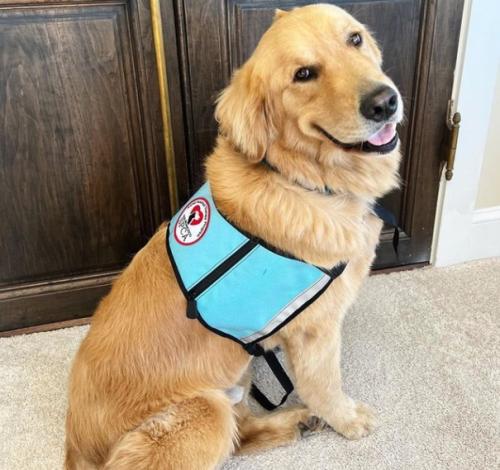 The Patient & Family Cancer Support Center (PFCSC) is proud to partner with the San Francisco SPCA to host therapy dogs in our space. These certified therapy dogs and volunteers will be on site every second Monday of the month.
For more information on these visits, please dial 415.885.3693.
Patient Notary Services
Image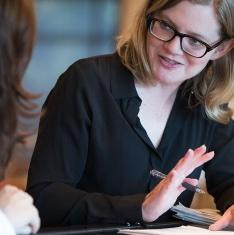 The Patient & Family Cancer Support Center (PFCSC) Notary is able to provide acknowledgment for patients who have completed Advanced Health Care Directives (AHCD) at no cost.
The Notary's duty is to screen those signing documents for their true identity, their willingness to sign without duress or intimidation, and their awareness of the contents of the document or transaction. The Notary will also assist caregivers in finding resources regarding an AHCD.
Requirements
Patient must be a UCSF Cancer Center patient.
Patient must come to the PFCSC suite at UCSF Mission Bay (exceptions).
Patient must have a scheduled appointment with PFCSC Notary prior arriving to the
PFCSC.
To make an appointment, please email Bernardo Diaz at [email protected] or
call 415.885.3693  
Meditations
The UCSF Patient and Family Cancer Support Center offers free meditation and guided imagery classes for people with cancer and their caregivers.
In addition, UCSF's Osher Center for Integrative Medicine offers guided imagery and meditation audio recordings that can be streamed online for free or downloaded for a cost.
Location and times
In accordance with COVID-19 precautions, classes are currently held online. Hours: Tuesdays, 1 - 2 p.m. For more information, email or call the Patient and Family Cancer Support Center at (415) 885-3693.
List of Non-UCSF Services