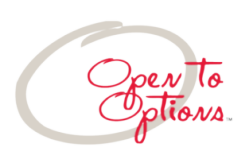 Open to Options ® is a program offered by the Cancer Support Community which allows patients with cancer to communicate more effectively with their physicians.
This telephone consultation helps you identify important questions about your treatment options based on your personal needs. Having these questions to ask your doctor will help ensure that your main concerns are addressed.
Research has shown that organizing your questions in advance of your appointment can help alleviate some of the confusion and anxiety that patients often feel in the treatment decision-making process.

Please call 888-793-9355 or visit the Cancer Support Community website to arrange for your free appointment.