Surgical Oncology for Breast Cancer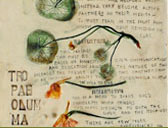 Surgery is a common treatment used by breast surgeons, or surgical oncologists for breast cancer. Your doctor and nurse(s) will explain the different types of procedures in detail, discuss the benefits and risks of each type and how each will affect your appearance.
This section describes some of the surgical options that you may consider as a part of your treatment plan as well as some general guidelines to assist you in making your surgery more comfortable. These guidelines represent general recommendations, however, and should in no way take the place of the advice of your physician and/or health care team's.