Choosing Not to Have Reconstruction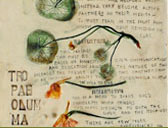 If you have decided to have a mastectomy without reconstruction, whether this was a straightforward or a difficult decision for you, the following information may be useful to you. Even within the group of women who choose mastectomy without reconstruction, each woman makes a different choice about what to wear or how to respond to this change in her body. Some women choose to wear nothing. Others are fitted for a breast prosthesis (breast form) and wear it always or rarely. Some women even have a tattoo on their scar. The choice is yours.
In general, most women need a period of four to six weeks of recovery following the mastectomy before the chest wall is healed and discomfort has decreased enough to get fitted for a breast prosthesis. During this recovery period, a temporary cotton prosthesis may be worn. There is also a cotton camisole that has breast forms attached by Velcro inside a "shelf." This may be worn immediately after surgery or after the postoperative dressing is removed.
There is no universal "right way" to approach mastectomy and reconstruction. There is only the way that best matches your preferences, your beliefs and promotes your recovery.
Women have many choices. They may wear a t-shirt at home, a prosthesis for work or for dressy occasions. Some women may wear a breast prosthesis always, some women wear one rarely or not at all. Breast prostheses come in a variety of materials and prices.
It is important to be fitted by a trained fitter in a setting in which you feel comfortable. You many schedule an appointment for a fitting at our Friend to Friend store on the first floor of the UCSF Helen Diller Family Comprehensive Cancer Center at 1600 Divisadero Street. Call to schedule a fitting at (415) 353-7776. They also carry bathing suits and other clothing for use with breast prostheses.
For women who have decided or are considering mastectomy without reconstruction, the website www.breastfree.org contains stories, photographs, and resources.
There may be an array of emotional responses to the changes in your body after surgery. Please be aware that women have different feelings about their bodies both before and after breast cancer, and that there are no right or wrong feelings. We encourage you to speak with us about your reactions if that would be helpful to you. Resources are available for peer or emotional support or individual therapy. Ask your provider or the Cancer Resource Center staff for more information.