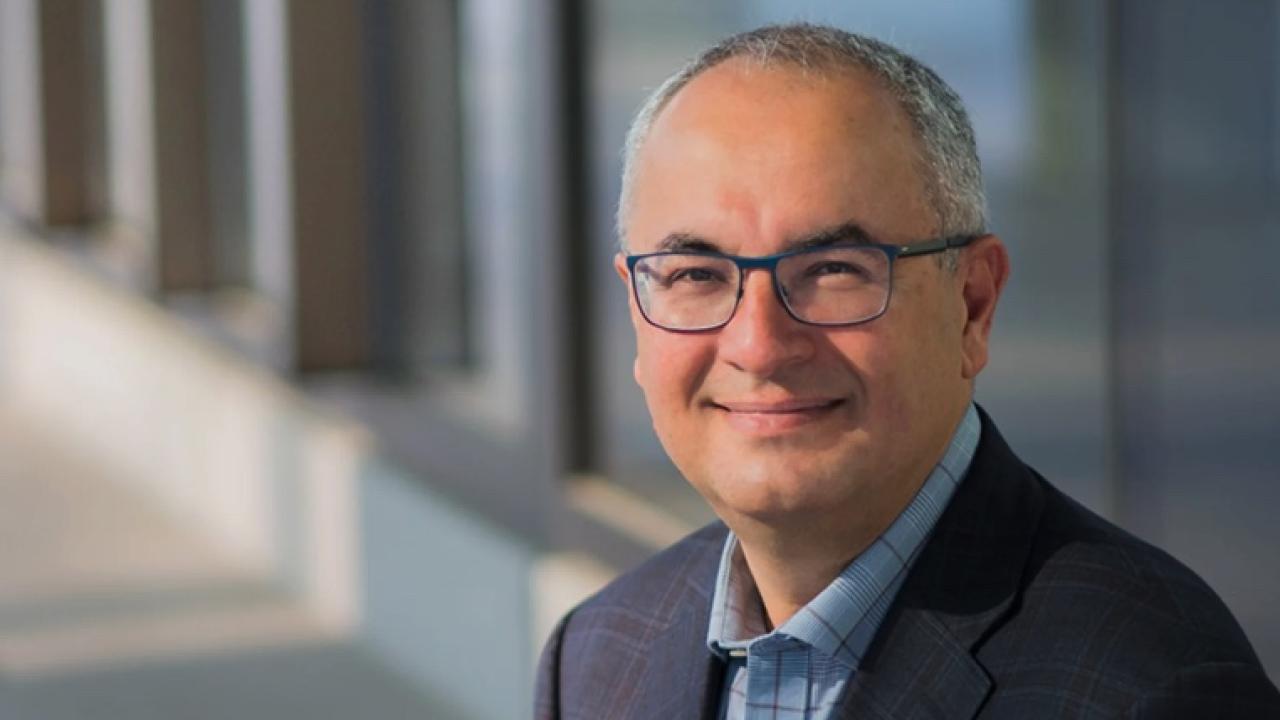 Alejandro Sweet-Cordero, MD, has been appointed chief of the Division of Oncology in the Department of Pediatrics, effective June 6, 2022. Sweet-Cordero also is director of the Molecular Oncology Initiative and co-leader of the Pediatric Malignancies Program for the Cancer Center.
The following is excerpted from an announcement by Raphael Hirsch, MD, chair, Dept. of Pediatrics, and physician in chief, Benioff Children's Hospitals.  
Dr. Sweet-Cordero is a professor of Pediatrics and the Marc and Lynne Benioff Distinguished Professor in Child Health at UCSF. He is internationally recognized for his research in lung cancer and pediatric sarcoma biology. As the director of the Molecular Oncology Initiative at UCSF, he leads a pediatric clinical genomics program with the goal of transforming the care of relapsed and high-risk pediatric cancer patients using the power of next-generation sequencing.
A prolific scientist with a long track record of NIH and foundation funding, Dr. Sweet-Cordero also serves as the principal investigator on three NIH R01 grants and is a core leader on an NIH U54. He is principal investigator on an NIH T32 training grant in childhood cancer. He has published over 60 scientific papers and is a sought-after speaker both nationally and internationally.  
Dr. Sweet-Cordero has received numerous awards and honors, including election to the American Society for Clinical Investigation and the American Association of Physicians. He has served on numerous study sections and foundation boards, including currently on the Board of the Osteosarcoma Institute and the Breakthrough Cancer Foundation.
Dr. Sweet-Cordero earned his M.D. and pediatric residency at UCSF and completed a fellowship in pediatric hematology/oncology at the Dana Farber Cancer Institute of Harvard Medical School. Following a post-doctoral fellowship in the laboratory of Tyler Jacks at the Massachusetts Institute of Technology, he joined the faculty at Stanford in 2005. He returned to UCSF in 2015 as a member of the faculty in the division of Pediatric Hematology/Oncology.