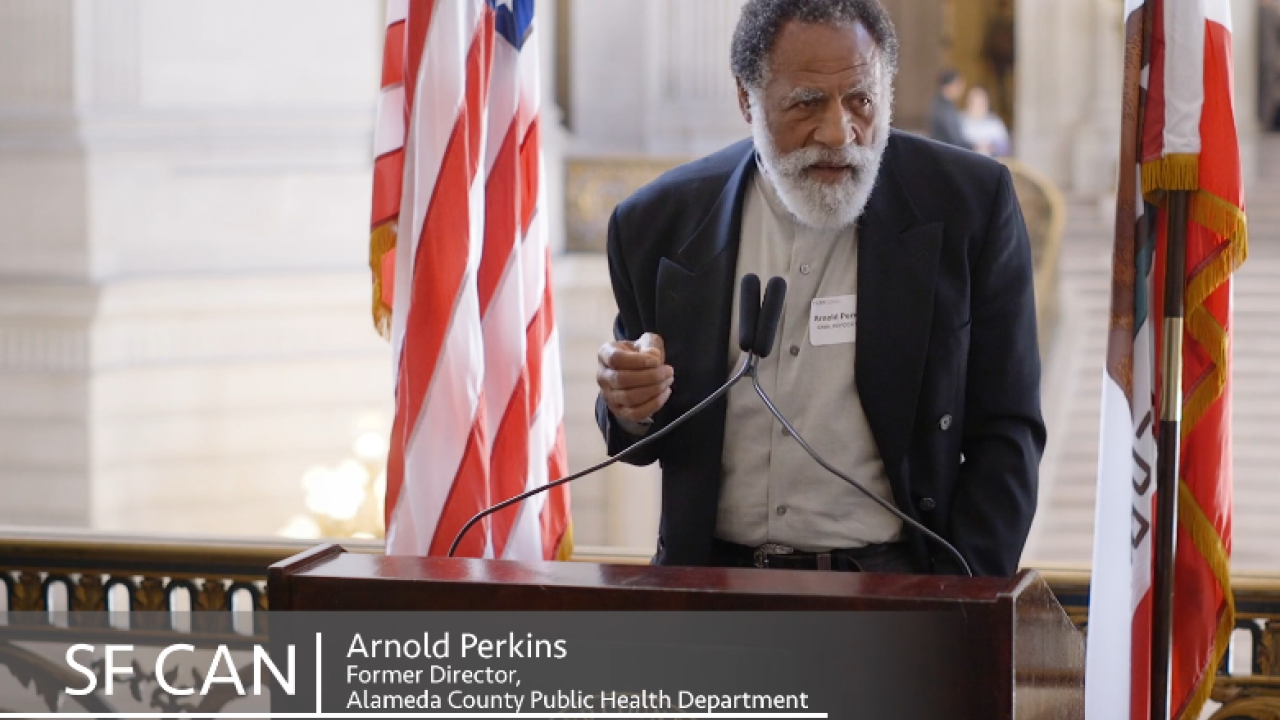 "I can't tolerate injustice, and I will not be silent."
-Arnold Perkins
This month, after 17 years participating on – and nine years leading – the Cancer Center's Community Advisory Board (CAB), Arnold Perkins retired. Perkins, 80, former director of the Alameda County Department of Health, was a founding member of the CAB, launched in 2005 by Dr. Rena Pasick. The CAB is one of oldest in the country.
Perkins has devoted decades to bettering the lives of others as an advocate, leader, facilitator, and mentor. His mark on the Cancer Center is indelible. Recently, Dr. Kim Rhoads, associate director of the Office of Community Engagement, and Perkins chatted about Perkins' roots in community activism, the CAB, and UCSF's role in the communities it serves.
The conversation below has been edited for length. The complete video interview can be viewed here.
More About the Community Advisory Board (CAB)
Read More
The Cancer Center's Community Advisory Board (CAB) has become one of UCSF's most instrumental community outreach groups for improving health equity. The first chair was Frank E. Staggers, MD, a renowned and beloved urologist and community activist who recruited Perkins to join the CAB as a founding member in 2005.
Perkins stepped in as Chair in 2013, following the death of his lifelong mentor and friend, Dr. Staggers. The new co-chairs of the CAB are Lisa Tealer,
Executive Director of the Bay Area Community Health Advisory Committee, and Rox Bautista, Executive Director of Rise Up Solutions.
Retirement Tribute for Arnold Perkins