Workflow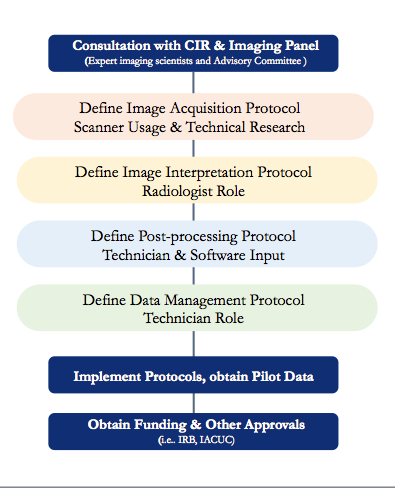 Feasibility Analysis
Individuals lacking advanced training in radiologic or biomedical imaging sciences are encouraged to submit an Imaging Research Proposal Feasibility Analysis Request (~3 minutes) prior to submitting a Full Study Application.
This request will be routed to relevant senior investigators who will provide feedback to the submitter.
---
Scheduling
iLab
The majority of the equipment can be made via the iLab reservation & recharge software by logging in to UCSF MyAccess. For reservations of human research scanners, contact:
To establish an iLab account, new users can sign up here.
Full Study Application must be submitted and reviewed prior to reserving the equipment.
Need Help?
Additional Resources
A searchable database of core facilities at all UCSF campus locations is available here.