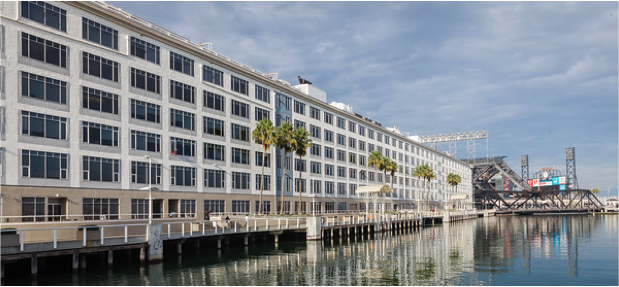 Under the leadership of Arun Wiita, MD, PhD, the UCSF Stephen and Nancy Grand Multiple Myeloma Translational Initiative Laboratory (MMTI Lab) aims to support the development and validation of new therapeutic strategies for this still-incurable blood cancer. The MMTI Lab leverages a suite of state-of-the-art in vitro and in vivo models of myeloma to perform preclinical evaluation of novel therapies to support IND packages. We also perform mechanistic and discovery biology to uncover new therapeutic targets in this disease, as well as aim to unlock mechanisms of resistance to existing therapies. Furthermore, we are working to develop updated animal models that can better predict patient responses to treatment and allow for better delineation of the role of the tumor microenvironment in disease progression and resistance.
The MMTI Lab works with numerous partners from both industry and academia. We have collaborated on the development of multiple agents that have either entered clinical trials in myeloma or will do so within the coming months. We have active programs in both small molecule and immunotherapy development. In collaboration with the clinical myeloma group at UCSF, we have specific interest and expertise in drugs targeting plasma cell protein homeostasis as well as novel cellular and antibody-based therapies.
Resources and Capabilities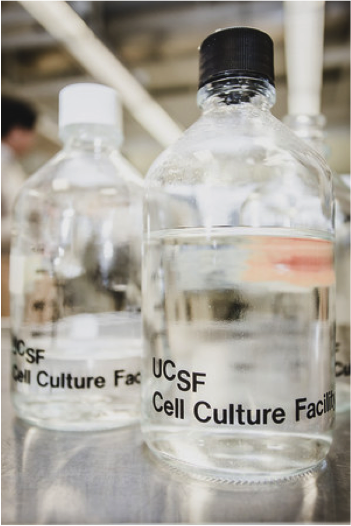 Myeloma cell culture assays – high throughput capacity, multiplex drug combinations over broad dosing ranges
In-house access to over a dozen myeloma cell lines with genetic and transcriptomic classifications, including proteasome-inhibitor resistant cell lines
Therapeutic compound testing in co-culture with patient-derived bone marrow stromal cells
Integration of genomics and transcriptomics with novel drug activities to provide biomarker discovery and analysis
Therapeutic compound testing versus primary patient plasma cells with clinical annotation from UCSF MMTI Tissue Bank
Marker validation by immunohistochemistry in patient bone marrow samples from UCSF Hematopathology Archive
Mouse Models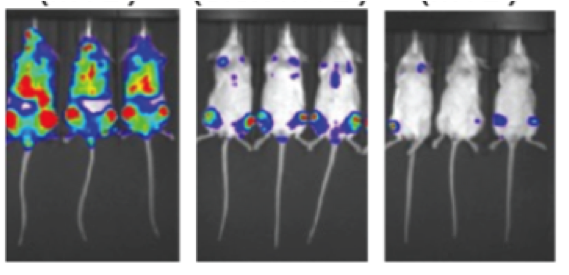 Hind flank tumor mouse model
Disseminated bioluminescence model for studying disease in bone marrow microenvironment
In development: novel patient-derived xenograft model of multiple myeloma
Omics Capabilities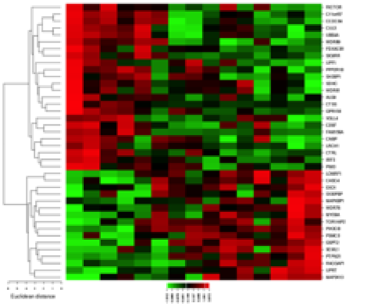 RNA-seq of cell lines and patient samples
"UCSF 500" genetic mutation panel testing of patient samples
Quantitative shotgun and targeted proteomics
Protein turnover by pulsed-SILAC proteomics
Unbiased cell-surface protein profiling by enrichment-based mass spectrometry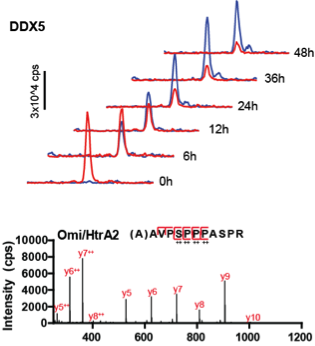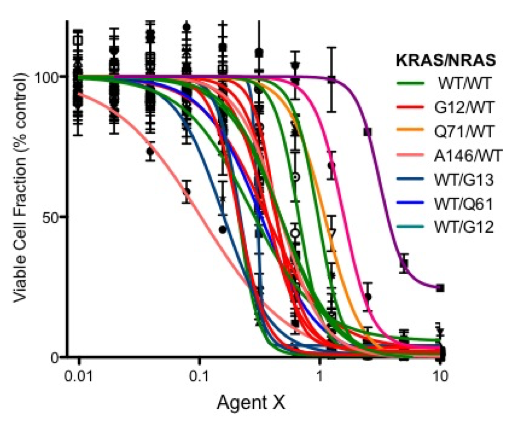 ---
For More Information:
Contact MMTI Lab Director Arun Wiita, MD, PhD at [email protected] or visit his lab website.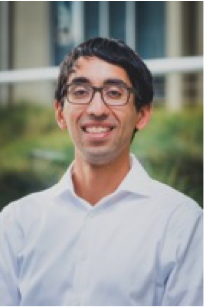 Arun Wiita, MD, PhD
Assistant Professor, Dept. of Laboratory Medicine
Dr. Wiita's group has expertise in CRISPR/Cas9 genome engineering, clinical specimen analysis, therapeutic drug models, deep sequencing of nucleic acids and quantitative mass spectrometry. His goal is to leverage these functional, cellular-wide approaches to develop new diagnostic and therapeutic strategies in myeloma. In recognition of his work Dr. Wiita has received a Breakthrough Award from the Damon Runyon Cancer Research Foundation, a New Innovator Award from the NIH, and a Clinical Scientist Development Award from the Doris Duke Charitable Foundation.
Relevant Publications:
1. Sherbenou DW*, Aftab BT*, Su Y*, Behrens CR*, Wiita A, Logan AC, Acosta-Alvear D, Hann BC, Walter P, Shuman MA, Wu X, Atkinson JP, Wolf JL, Martin TG, Liu B. Antibody-drug conjugate targeting CD46 eliminates multiple myeloma cells. J Clin Invest (2016) 126:4640.
2. Le Moigne R*, Aftab BT*, Djakovic S, Dhimolea E, Valle E, Murnane M, King EM, Soriano F, Menon M-K, Wu ZY, Wong ST, Lee GJ, Yao B, Wiita AP, Lam C, Rice J, Wang J, Chesi M, Bergsagel PL, Kraus M, Driessen C, von Soly SK, Yakes FM, Wustrow D, Shawver L, Zhou H-J, Martin TG, Wolf JF, Mitsiades CS, Anderson DJ, Rolfe M. The p97 inhibitor CB-5083 is a unique disruptor of protein homeostasis in models of multiple myeloma. Mol Cancer Therap (2017) in press.
3. Lam C, Murnane M, Liu H, Smith GA, Wong S, Taunton J, Liu JO, Mitsiades CS, Hann BC, Aftab BT, Wiita AP. Repurposing tofacitinib as an anti-myeloma therapeutic to reverse growth-promoting effects of the bone marrow microenvironment. BioRxiv [preprint] (2017) doi: https://doi.org/10.1101/143206.
4. Liu TY*, Huang HH*, Wheeler D, Xu Y, Wells JA, Song YS, Wiita AP. Time-resolved proteomics extends ribosome profiling-based measurements of protein synthesis dynamics. Cell Systems (2017) 4:636.
5. Wiita AP, Ziv E, Wiita PJ, Urisman A, Julien O, Burlingame AL, Weissman JS, Wells JA. Global cellular response to chemotherapy-induced apoptosis. eLife (2013) 2:e01236.