In Memoriam
The UCSF Stephen and Nancy Grand Multiple Myeloma Translational Initiative (Grand MMTI) mourns the loss of Stephen Grand (1943-2021), the program's earliest and largest benefactor.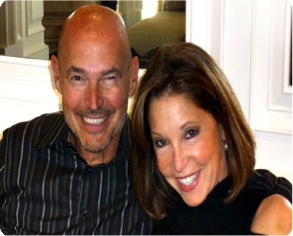 In 2009, as the result of a generous donation from Stephen and his wife, Nancy, the Grand MMTI was launched, with the goal of combining the world renowned research at UCSF with its outstanding clinical expertise to build a West Coast-based center of excellence for myeloma research and clinical care.
As a result of Stephen and Nancy's initial investment and their ongoing commitment to the program and its vision, the Grand MMTI grew from a practice of two clinicians and 75 myeloma patients to become the West Coast's leading myeloma translational program with six clinicians and over 2,000 active patients. We now have a robust clinical trials program, a myeloma tissue bank, a dedicated myeloma translational laboratory, and active fundamental research that has led to two novel products entering clinical testing, including the identification of an approved drug that could help with overcoming certain forms of drug resistance and a pipeline of novel myeloma cellular therapies that we hope to bring to the clinic within the next 1-3 years. Stephen's impact on cancer research and patients' lives will be felt for decades to come.
In addition to his steadfast support, Stephen was a good friend to those of us in this program and we will miss him deeply. We send our heartfelt sympathies to Nancy and the entire Grand family.
Grand MMTI - Speeding Development of Improved Multiple Myeloma Therapies
The Stephen and Nancy Grand Multiple Myeloma Translational Initiative (Grand MMTI), launched in 2009, is the premier myeloma translational program on the West Coast, with the goal of speeding development of improved multiple myeloma treatments. It is the largest multiple myeloma clinical practice and research program on the West Coast. Our team consists of internationally recognized cancer researchers and world-class myeloma clinicians working together to develop novel treatments for addressing multiple myeloma. We have built a comprehensive program with the resources and expertise to tackle the complex issues associated with understanding the disease biology and developing novel treatments. There are 6 pillars to our program: basic science research, clinical research (trials), a translational laboratory, tissue bank and annotated database, industry collaborations and an active scientific advisory board.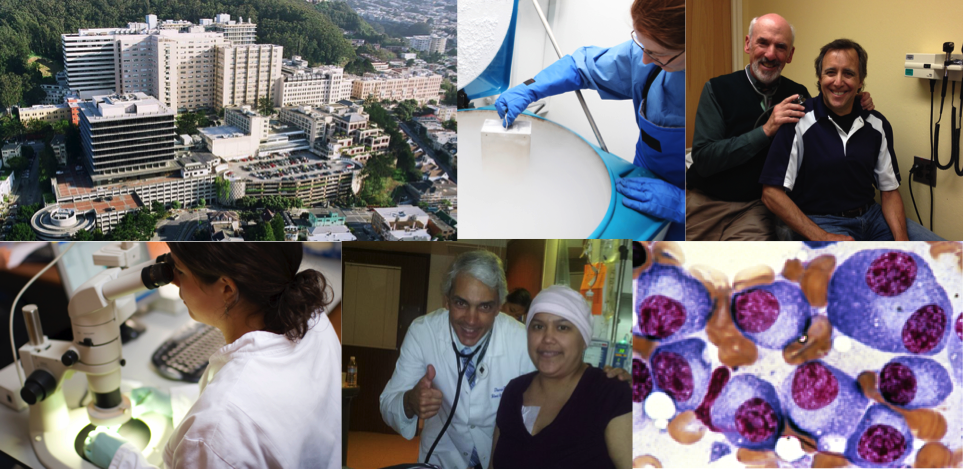 The Program Pillars
1. Basic Science Research
Our basic science research program consists of world renowned labs working on key projects addressing different aspects of multiple myeloma biology, treatment and patient stratification.
2. Clinical Research (Trials)
The clinical multiple myeloma practice at UCSF currently has over 1,500 active patients representing all stages of disease progression. We specialize in first-in-human clinical trials and have the expertise and facilities to support complex trials including cell-based therapies. Through our larger UCSF network at UCSF, including top-flight faculty, access to UCSF's Cancer Immunotherapy Program and our dedicated myeloma tissue bank, we have the resources to support robust biomarker development.
3. Translational Laboratory
The Grand MMTI translational laboratory assists UCSF research groups and industry partners evaluate novel therapies using the most relevant and cutting-edge technologies and multiple myeloma models. The data and expertise we provide inform project development plans and support data packages to the FDA.
4. Tissue Bank and Annotated Database
Our tissue bank contains samples representing all stages of disease progression, including serial samples from a subset of patients. Along with the associated annotated database, we are able to carry out in-depth analyses comparing experimental data to patient responses.
5. Industry Collaborations
The UCSF myeloma program recognizes working with industry is key in getting novel therapies to patients. We provide our industry partners with relevant models, data, scientific expertise and access to clinical key opinion leaders to drive therapeutic development.
6. Scientific Advisory Board
The Grand MMTI's Scientific Advisory Board (SAB) consists of internationally recognized myeloma clinicians and researchers, who provide scientific and strategic guidance on the Grand MMTI clinical and research programs
Program Snapshot
The Program:
Has grown over 20-fold in the last 10 years from 75 patients to over 1,500 patients annually
Currently does over 110 ASCTs per year
Manages our patients as one integrated program from diagnosis through transplant, relapse and beyond
Is a long-standing member of the Multiple Myeloma Research Consortium (MMRC)
Has 4 full-time and 3 part-time myeloma clinicians
Has 14 associated basic science laboratories
Has had novel drugs out-licensed to start-up companies from 2 Grand MMTI associated labs
Has had over 15 industry partnerships in the last 6 years
Is among the top translational programs in UCSF's Comprehensive Cancer Center
Resources and Capabilities
Comprehensive clinical trials and clinical translational program
Multiple myeloma tissue bank and annotated database
Robust phase 1 capabilities
Multiple Myeloma Translational Lab supporting pre-IND enabling studies
Expertise in cell-based and immune- based therapies
Expanding amyloidosis practice
Extensive resources to support correlative science