Image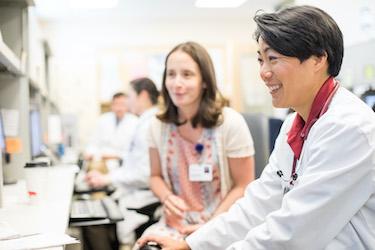 About the Program
UCSF is a recognized world leader in developing innovative solutions to health care delivery problems. This culture of innovation has led to the development of a new UCSF NP Fellowship to address the ongoing need for qualified Hematology and Oncology Advanced Practice Providers.
The application deadline is March 1, 2023. See below for application information. For questions or more information, email [email protected].
Information sessions will be held Tuesday, January 24 and Monday, February 6, 2023. [ View flyer ]
UCSF also offers a Surgical and Critical Care NP Fellowship Program.
Click to learn more.
Image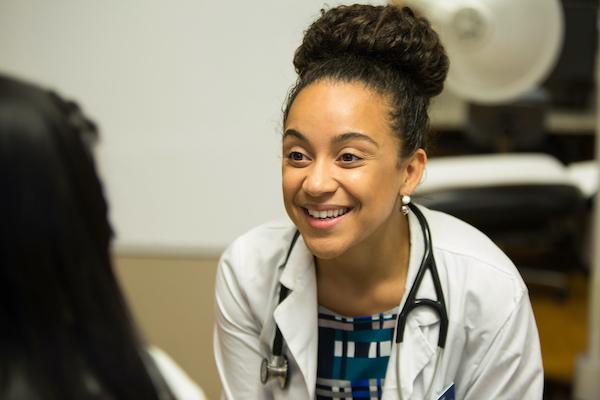 Image
Image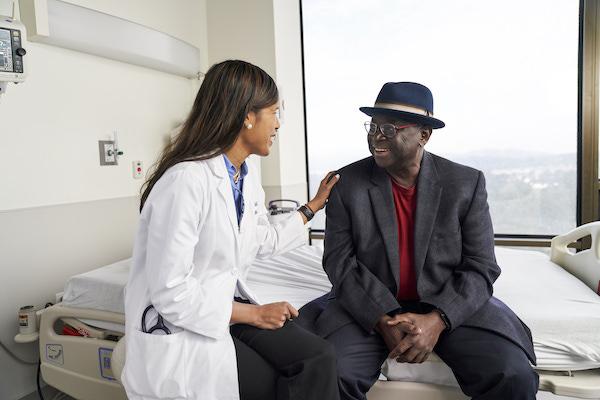 Our Fellowship Program
Our fellowship program is an opportunity for 2 novice Nurse Practitioners to complete a rigorous twelve-month program providing over 2000 total hours of cancer-based training with didactic and focused clinical rotations including:
An onboarding didactic introduction to cancer from staging to end of life, providing a foundation of knowledge for fellowship clinical rotations
Eight five-week specialty rotations customized for each candidate with options including:

Hematology, medical oncology, surgical oncology
Inpatient and ambulatory settings, including infusion
Multiple UCSF locations
The final rotation will be based on candidate identification of specialty areas of long-term interest

Completion and presentation of a scholarly project
Mentorship
Cancer Center NP Fellows will be mentored by seasoned UCSF Hematology and Oncology Nurse Practitioners with oversight by UCSF's Associate Chief of Advanced Practice and a distinguished roster of faculty with input from Cancer Center leadership and stakeholders.
Fellows will receive performance feedback framed in practice-based knowledge, skills and attitudes.
Image
Application Process and Cycle
Complete the fillable PDF Application and select Oncology
Required Supporting Documentation
Letter of interest (maximum of one page)
Resume/CV
Two (2) letters of professional recommendation, one from each of the following:

A graduate nursing school professor or a current supervisor
A clinical preceptor graduate nurse

Personal Statement reflecting on your professional goals.   [ click here to download questions ] 
Please address each of the following.  Maximum of 250 words per question.  

UCSF is committed to increasing diversity and promoting a culture of equal opportunity.  Please describe your awareness of, or experience with, inequalities and challenges faced by historically underrepresented or economically disadvantaged groups.  How does your experience or background contribute to UCSF's commitment to increasing diversity and promoting a culture of equal opportunity? 
A philosophy of nursing is a statement that outlines a nurse's values, ethics, beliefs, and/or their motivation for being part of the profession.  It covers a nurse's perspective regarding their education, practice, and patient care ethics.  Please describe one tenet that is central to your nursing philosophy and how you approach patient care. 
Please describe your motivation for seeking training through the UCSF Cancer Services APP fellowship.  Consider: What has inspired your interest in pursuing a career in hematology and/or oncology? What do you hope to gain from the fellowship? 
Please submit your application with supporting documentation no later than March 1st to [email protected].
Fellowship Requirements
Current AHA CPR certification
Demonstrated excellence in scholarship, communication, leadership, problem resolution, and teaching
Before Hire
Current AHA ACLS certification
Graduation from an accredited NP program (earned or pending) earned in the previous 18 months prior to the fellowship start date
Current RN and NP licensure by the California Board of Registered Nursing
California furnishing license upon start
Adult or Family APRN National Board Certification from ANCC (AG-ACNP, AG-PCNP or FNP) or AANP (AG-PCNP)
DEA license upon start
Image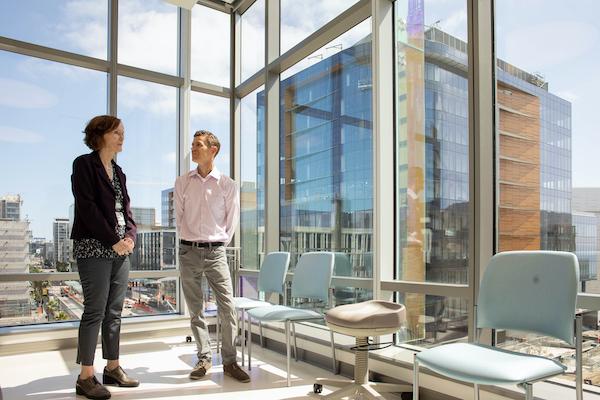 Administrative Requirements
Any employment offer with UCSF is contingent on the following:
Successful background check
A health clearance through UCSF Occupational Health department
A negative substance abuse screening test
Verification of any documents required for the position
Verification of identity and eligibility to work in the USA
The completion of the new hire process, including all required paperwork
Credentialing process via the UCSF Medical Staff Services Office.
Image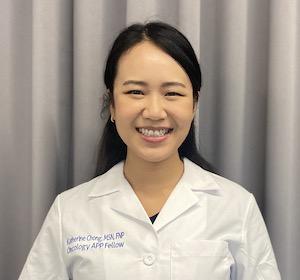 Katherine Chong, MSN, FNP-BC
Katherine Chong earned her Master of Science in Nursing in June 2022 from the UCSF School of Nursing. During her studies at UCSF, Katherine was the recipient of multiple scholarships, including scholarship from the San Francisco Bay Area Oncology Society, Kaiser Permanente, and UCSF Nursing Alumni Association. Prior to her acceptance into the UCSF Cancer Services NP Fellowship program, Katherine worked as a registered nurse and a nurse practitioner in the COVID special program at Asian Health Services in Oakland, CA. Katherine is very excited to continue her journey at UCSF and is looking forward to the year ahead within the cancer services NP fellowship program.
Image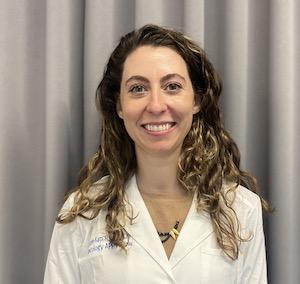 Lauren Karp, MSN, AGACNP
Lauren Karp is an adult/gerontology acute care nurse practitioner who earned her Masters of Science in Nursing from UCLA in 2022. Prior to that, Lauren completed her Bachelor of Science in Nursing at New York University and her Bachelor of Art in Anthropology at Washington University in St. Louis. Lauren started her nursing career as an inpatient bone marrow transplant/ lymphoma nurse at Memorial Sloan Kettering Cancer Center in New York and has since worked as an outpatient nurse in solid oncology and hematology oncology at UCLA. Her interests include palliative care, symptom management, and clinical research.