Image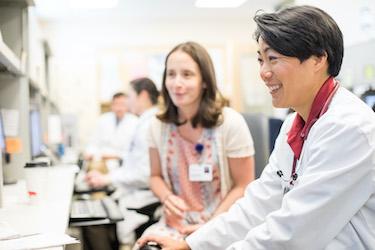 About the Program
UCSF is a recognized world leader in developing innovative solutions to health care delivery problems. This culture of innovation has led to the development of a new UCSF NP Fellowship to address the ongoing need for qualified Hematology and Oncology Advanced Practice Providers.
The application deadline is March 31, 2021. See below for application information. For questions or more information, email [email protected].
UCSF also offers a Surgical and Critical Care NP Fellowship Program.   Click to learn more.
Image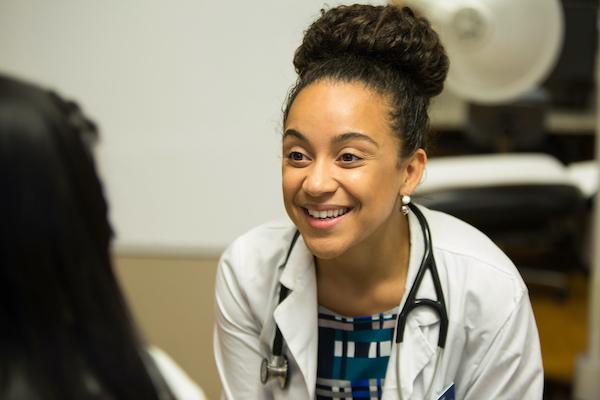 Image
Image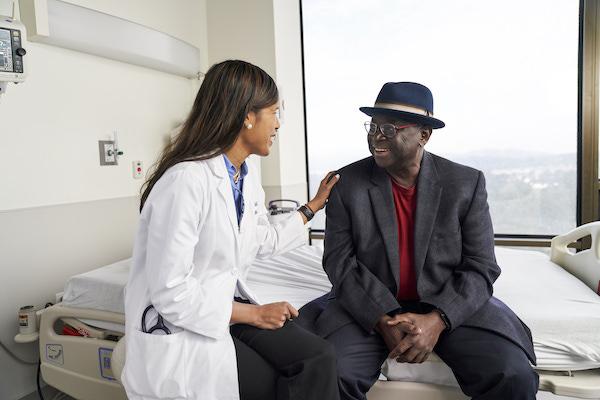 Our First Cohort
Our first cohort is an opportunity for 2 novice Nurse Practitioners to complete a rigorous twelve-month program providing over 2000 total hours of cancer-based training with didactic and focused clinical rotations including:
An onboarding didactic introduction to cancer from staging to end of life, providing a foundation of knowledge for fellowship clinical rotations
Eight six-week specialty rotations customized for each candidate with options including:

Hematology, medical oncology, surgical oncology
Inpatient and ambulatory settings, including infusion
Multiple UCSF locations
The final rotation will be based on candidate identification of specialty areas of long-term interest

Completion and presentation of a scholarly project
Mentorship
Cancer Center NP Fellows will be mentored by seasoned UCSF Hematology and Oncology Nurse Practitioners with oversight by UCSF's Associate Chief of Advanced Practice and a distinguished roster of faculty with input from Cancer Center leadership and stakeholders.
Fellows will receive performance feedback framed in practice-based knowledge, skills and attitudes.
Fellowship Requirements
Minimum of 3 years adult medical/surgical nursing experience or minimum of 2 years medical oncology nursing experience or equivalent experience
Current AHA CPR certification
Current AHA ACLS certification
Demonstrated excellence in scholarship, communication, leadership, problem resolution, and teaching
Before Hire
Graduation from an accredited NP program (earned or pending) earned in the previous 18 months prior to the fellowship start date
Current RN and NP licensure by the California Board of Registered Nursing
California furnishing license upon start
Adult or Family APRN National Board Certification from ANCC (AG-ACNP, AG-PCNP or FNP) or AANP (AG-PCNP)
DEA license upon start
Image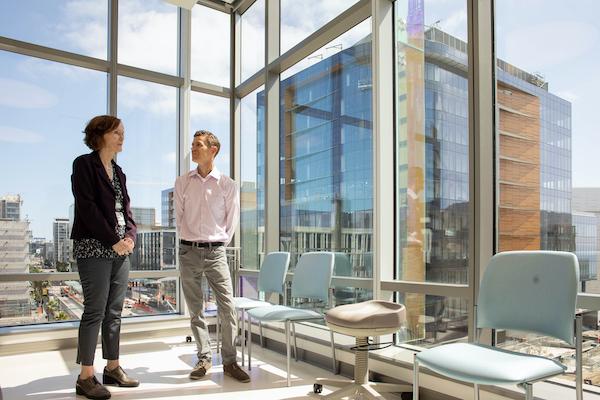 Administrative Requirements
Any employment offer with UCSF is contingent on the following:
Successful background check
A health clearance through UCSF Occupational Health department
A negative substance abuse screening test
Verification of any documents required for the position
Verification of identity and eligibility to work in the USA
The completion of the new hire process, including all required paperwork
Credentialing process via the UCSF Medical Staff Services Office.
Application Process and Cycle
Complete the fillable PDF Application and select Oncology
Required Supporting Documentation
Letter of interest
Resume/CV
Personal Statement reflecting on your professional goals
Three (3) letters of professional recommendation, one from each of the following:

A graduate nursing school professor
A clinical preceptor graduate nurse
A current supervisor
or a 2nd clinical preceptor graduate nurse
Please submit your application with supporting documentation no later than March 31 to [email protected].
Image