Costs for PTC work is calculated for each study using the institutionally approved recharge rates shown below.
The Core Manager will generate an estimate prior to study initialization. HDFCCC members qualify for a partial cost offset.
The Study Base Cost is calculated on a sliding scale depending on the size and complexity of the study.
Current Rate List for PTC Services
(click image to view larger)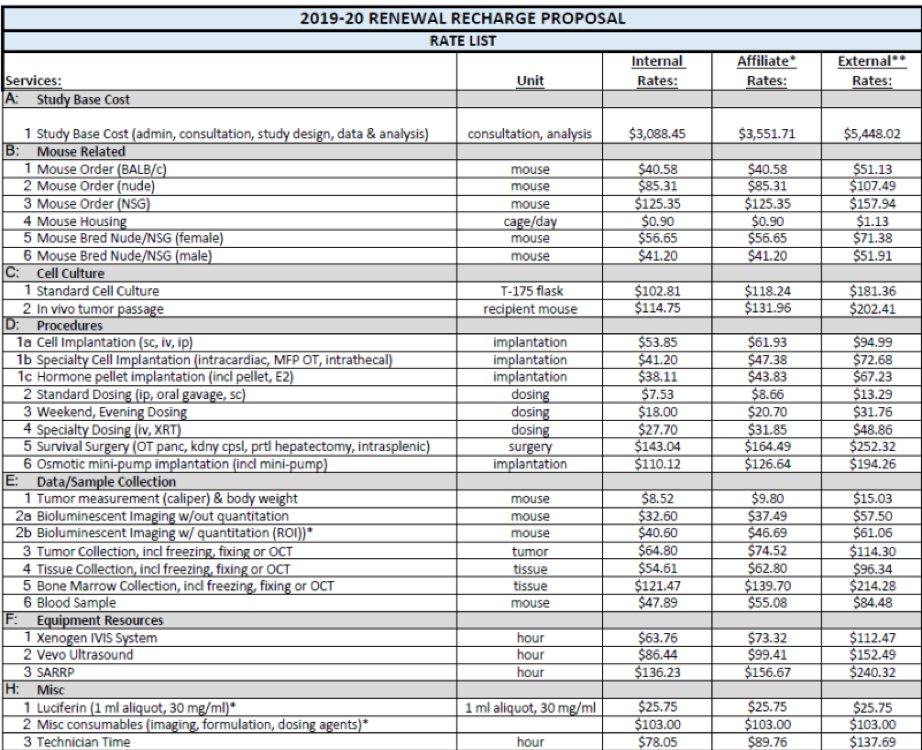 Acknowledgment
Publications generated from use of this facility should appropriately acknowledge the UCSF Helen Diller Family Comprehensive Cancer Center Preclinical Therapeutics Core.
Additional Resources
A searchable database of core facilities at all UCSF campus locations is available here.