UCSF500 Testing
The purpose of the UCSF 500 test is to identify genetic changes (called mutations) in the DNA of a patient's cancer, which could help clinicians improve treatment of a patient's cancer by identifying targeted therapies, or appropriate clinical trials, or in some cases clarify the exact type of cancer a patient has. Read more
CBioPortal
cBioPortal is an open-source web application that allows clinicians and researchers to visualize, explore, and analyze large cancer genomic datasets. We have developed our own instance of this powerful tool for discovery that is only available for UCSF clinicians, researchers or other staff. The UCSF cBioPortal currently has de-identified UCSF500 cancer genomic test data as well as a few de-identified clinical data elements such as diagnosis, gender, and the anatomic site of the tumor sequenced. Read more
UCSF Participation in project GENIE
UCSF is one of 19 leading cancer centers in the world participating in the data sharing efforts of the American Association for Cancer Research (AACR) Project GENIE (Genomics Evidence Neoplasia Information Exchange). Project GENIE is a cross-institutional cancer registry that aggregates, harmonizes and links clinical-grade, next generation cancer genomic sequencing data with clinical outcomes. These de-identified data are made publicly available through another instance of cBioPortal. Read more
Other Research-Related Endeavors
We collaborate and support research studies using UCSF500 data. Additionally we work with the Phase 1 Experimental Therapeutics group here at UCSF to explore different clinical trial opportunities to make available to UCSF patients and to assist clinical trial principal investigators in enrolling patients with specific molecular alterations required for participation in some clinical trials.
---
The effective utilization of large gene panel molecular diagnostic tests such as the UCSF 500 in the clinic depends on integration of data from many sources (clinical data from APeX, Phase I program data, genetic variant knowledge, drug response data) and expertise from many groups (genome scientists, pathologists, oncologists, genetic counselors).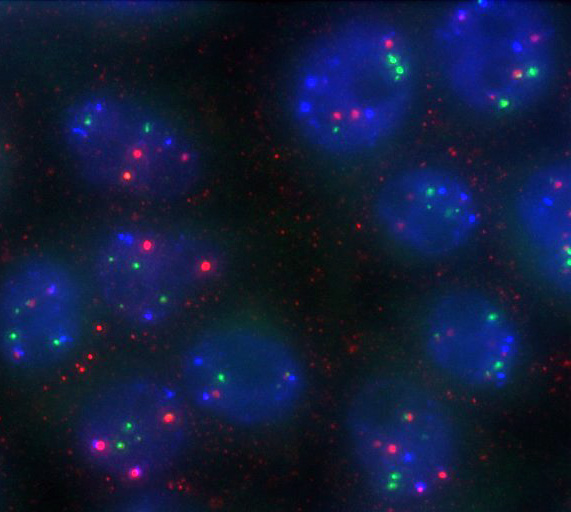 Similarly, the long-term success of the Molecular Oncology Initiative depends on collaboration and exchange of data with basic and translational researchers at UCSF, as well as outside institutions, to ensure that we continue to mine new discoveries from our growing database of molecular oncology findings.
Toward this end, the Molecular Oncology Initiative is working to collaborate with research groups at UCSF who are taking big data approaches to tackle precision oncology research questions.
By facilitating the integration of data generated at the bench with data utilized in clinical decision support, and enabling basic researchers to interrogate molecular oncology databases with cutting edge computational approaches, the Molecular Oncology Initiative will continue to move forward on its goals to:
Continually iterate on knowledge about clinical actionability of genomic findings identified by molecular diagnostic tests such as the UCSF 500
Develop evidence-based roadmaps for optimal molecular diagnostic test utilization
Support the development of "basket trials"
Optimize algorithms to streamline and improve clinical decision making
Tap in to external precision oncology networks to improve patient outcomes