About Newsletter and Publications Frequently Asked Questions
NEWS: The UCSF MTPCCR is currently suspended due to the conclusion of our longstanding National Cancer Institute grant.
IMPORTANT: the UCLA MTPCCR has been funded for two years with Summer Institutes in 2020 and 2021 thanks to philanthropic funds raised by the UCLA Jonsson Comprehensive Cancer Center!
Applications are now open
with a deadline of February 14, 2020 by 5pm PST.

Also, our sister program in San Antonio, Éxito! Latino Cancer Research Leadership Training continues its program with one more Summer Institute in 2020. Applications are open and the deadline is March 2, 2020 by 11:59 PM CST
The MTPCCR has been a joint program of the UCSF Helen Diller Family Comprehensive Cancer Center and the UCLA Fielding School of Public Health
Purpose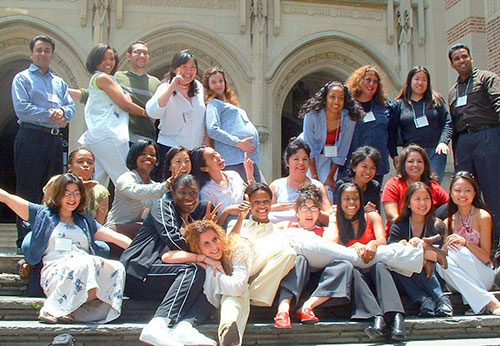 Northern California is one of the most ethnically diverse regions in the world, and this diversity is evidenced in the master's level student populations training in health at Bay Area academic institutions. However, as is true elsewhere, only a small proportion of minority students go on to pursue doctoral degrees, resulting in a national shortage of experienced minority investigators in cancer disparities research and practice.

The purpose of the Minority Training Program in Cancer Control Research (MTPCCR) is to increase ethnic diversity in the field of cancer disparities research by encouraging minority master's students and master's level health professionals in public health and social/behavioral health sciences to pursue a doctoral degree and a career in research. The program has been designed to enhance participants':
understanding of the power of research to effect change
awareness of the strengths and limitations of research methods, theory, and interventions in eliminating health disparities
interest in cancer disparities research, from surveillance to epidemiology, individual behavior change, health services, and policy research
research, networking, information seeking skills, and motivation and ability to successfully apply to a doctoral program.
Components
The MTPCCR consists of three components: a Summer Institute, Paid Internships, and Doctoral Application Support Awards:
"Careers in Cancer Disparities Research" Summer Institute A five-day Summer Institute designed to showcase the opportunities and need for minority researchers in cancer disparities. Through the institute, 20-25 participants will acquire the motivation, skills, and resources needed to apply to a doctoral program. Faculty include role models and leaders in research from around the country.
Paid Internships Students and graduates who participate in the Summer Institute can apply for paid internships. Qualified interns will be matched to a program and mentor according to their academic focus and personal interests.
Doctoral Application Support Awards Summer Institute participants who wish to pursue a doctorate are eligible to apply for awards up to $2,000 to cover the cost of doctoral program applications, testing, and/or campus visits.
Eligibility
Program eligibility is based on the following criteria:
Minority* master's student** or master's level health professional in public health and social/behavioral health sciences. ***
Good academic standing (minimum "B" average).
Strong verbal, writing, interpersonal, and organizational skills.
* We define "minority" as those communities who experience an excess or unknown burden of cancer and who are underrepresented in the field of cancer disparities research.
** Students must have completed the 1st year of master's program by the start of the Summer Institute. Current doctoral students or those already accepted into doctoral programs are ineligible to apply.
*** The MTPCCR was designed for students training in public health and/or the social and behavioral health sciences. This does not include lab-based or STEM disciplines. If you currently have no health or behavioral health science background, please contact the program to determine your eligibility for the program.
Sponsorship
The MTPCCR is funded by a training grant from the National Cancer Institute to the University of California, San Francisco (R25 CA078583/1998-2018).
Partner Institutions
The grant to UCSF funds parallel MTPCCR programs at UCSF Helen Diller Family Comprehensive Cancer Center and the UCLA Fielding School of Public Health.
> For information on the UCLA program, please visit: www.ph.ucla.edu/mtpccr/.
A replication of the MTPCCR for Latino students and professionals is funded under a National Cancer Institute grant to the University of Texas Health Science Center at San Antonio led by Amelie Ramirez, DrPH.
> For information, please visit Éxito! Latino Cancer Research Leadership Training: https://ihpr.uthscsa.edu/project/16
Contact
Email: [email protected]
Phone: (415) 514-9409
Leadership/Staff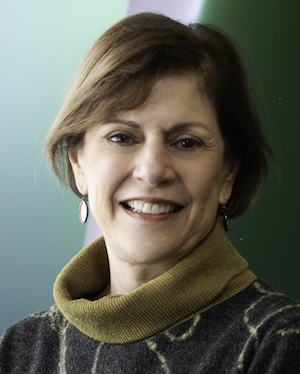 Rena J. Pasick, DrPH – Rena J. Pasick, DrPH – Professor, Department of Medicine and Director, Office of Community Engagement, UCSF Helen Diller Family Comprehensive Cancer Center

Vanessa Mercado, EdD, MPH – MTPCCR Program Coordinator, UCSF Helen Diller Family Comprehensive Cancer Center