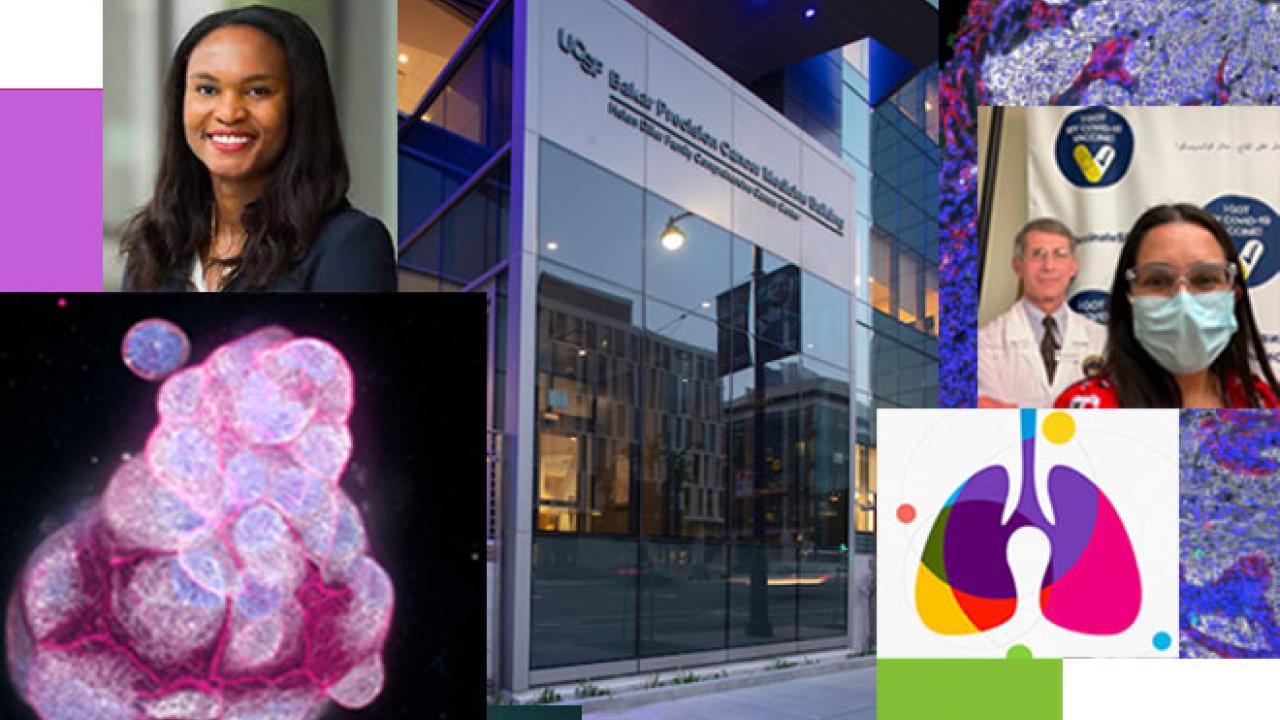 Despite the pandemic, 2021 has been a year of innovation and achievement at the Helen Diller Family Comprehensive Cancer Center. Our dedicated clinicians, curious researchers, and inspired philanthropists joined forces with patients and families, community groups, and government and industry partners to improve the quality of cancer prevention, treatment, and survivorship. As the year winds down, we take a moment to reflect on some highlights.
---
Image

---
---
---
Image

---
---
---
Image

---
---
---
Image

---
---
---
HDFCCC at Conferences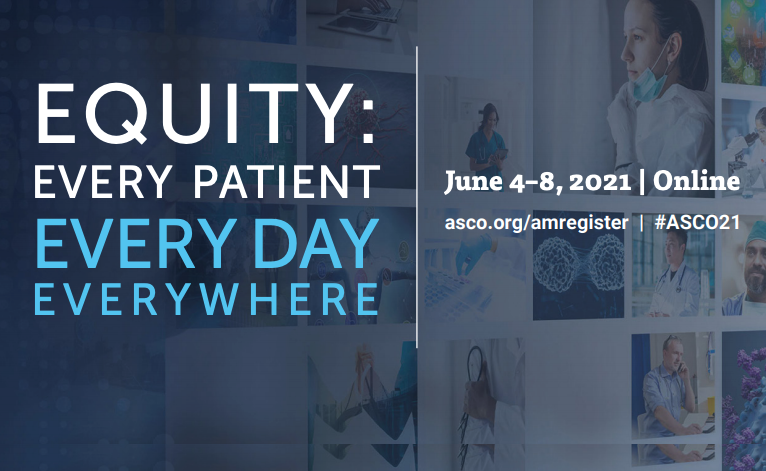 With a theme of "Equity: Every Patient. Every Day. Everywhere," #ASCO21 provided investigators of all levels a chance to present and review research, confer with colleagues, and return with new ideas.
---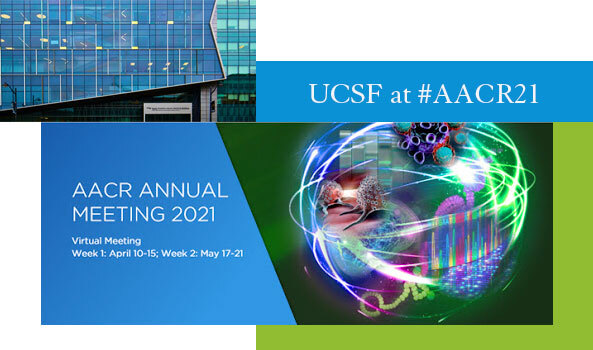 The #AACR21 theme of "Discovery Science Driving Clinical Breakthroughs" featured HDFCCC presentations on KRAS & RAS, Overcoming Resistance in the Tumor Microenvironment, highlighting UCSF therapeutic expertise.
---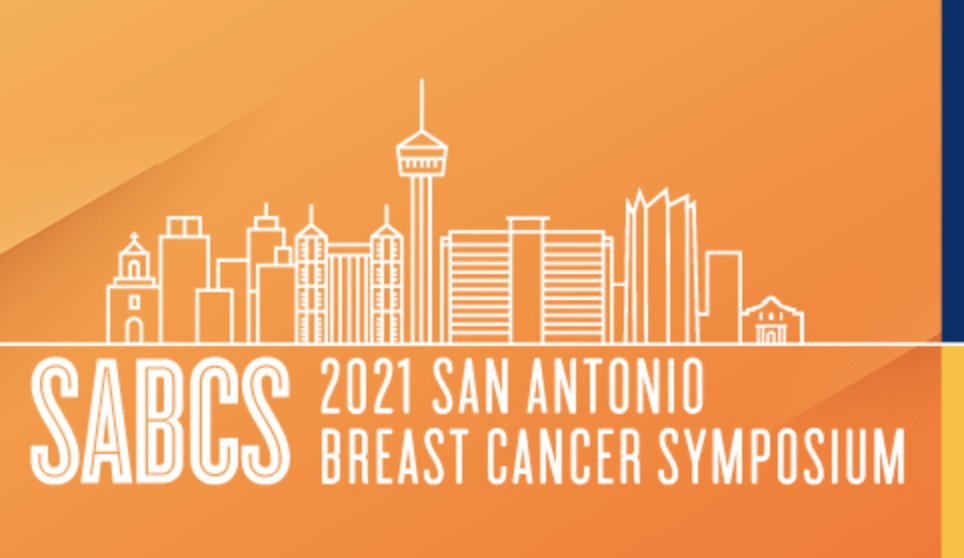 UCSF presentations at #SABCS21 addressed race and high-risk breast cancer; liquid biopsy for breast cancer detection, predicting DCIS recurrence, and more. Kudos to Hope Rugo, MD, one of the top Twitter influencers amplifying research findings and leading peer discussions.
---
Awards and Achievements
Cancer Center membership grew substantially in 2021 to almost 500 members who participate in seven multidisciplinary research programs. Cancer Center members received numerous accolades, and many were recognized as national leaders in cancer research. A few highlights:
View the full list of our members' awards and honors received in 2021. 
Our clinical enterprise continues expanding our reach with partnerships such as the UCSF-John Muir Health Cancer Network. We have launched a new clinical trials matching tool to help affiliate physicians identify potential clinical trials for patients with cancer, and a catchment area dashboard for Cancer Center members to query and visualize population-based cancer incidence and mortality data to improve clinical research. Once again, US News & World Report listed UCSF Medical Center among the top hospitals for cancer care in the United States.  
---
Transitions
Welcome and Congratulations: Pamela Ling, MD, was appointed director of the UCSF Center for Tobacco Control Research and Education; Javid Moslehi, MD, was named chief of the new UCSF Cardio-Oncology & Immunology Program; Ajay Maker, MD, FACS, was named chief of the Division of Surgical Oncology; John de Groot, MD, was named Division Chief of Neuro-Oncology at UCSF.
---
Image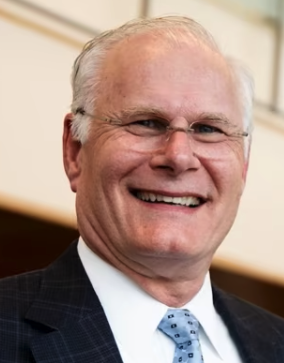 Gratitude: We extend our appreciation and congratulations to Mark R. Laret, president and chief executive officer of UCSF Health, on his retirement after 21 years of transformational leadership across the UCSF clinical enterprise. Watch this moving tribute about his legacy. 
---
In Memoriam: The UCSF cancer community mourned the loss of several members of the cancer community: Nancy Hellman Bechtle, longtime philanthropist and member of the UCSF Foundation board; Stephen Grand, friend and generous benefactor of the UCSF Stephen and Nancy Grand Multiple Myeloma Translational Initiative, and the Nancy & Stephen Grand Family House; Millie Hughes-Fulford, PhD, a UC San Francisco scientist who flew in June 1991 aboard the first space shuttle mission dedicated to biomedical studies; Katja Brueckner, PhD, associate professor in the Department of Cell and Tissue Biology and member of the Cancer Center since 2009; and Dr. Amal Lina Khoury, former UCSF Breast Surgery Fellow. We extend our condolences to all our community who have experienced loss this year.
As the year ends, we thank the patients, families, and donors whose trust and confidence inspired us this year. Together, we will push forward toward a cancer-free future.
Read more at Year in Review: 2021